Asanterabi is 58 years old, married to Luciana, and they have five children (three boys and two girls). They are also blessed with two grandchildren. They live in the mountains of Tanzania, where their livelihood in farming was threatened by soil erosion.
He has been an active member of a Purpose Group for seven years. Before joining Plant With Purpose, Asanterabi led a normal, struggling life and relied on his small livestock business. He also took out loans from banks, but it was not as successful as he had hoped. Eventually, he suffered a major loss and lost all of his cattle, yet still had to repay the bank what he owed them.
This derailed his dream of constructing a larger house. He first heard about Plant With Purpose from the awareness program conducted at his church by their former facilitator Wilbert. After the awareness meeting, almost twenty-five people joined the group because they thought Plant With Purpose would provide them with financial assistance.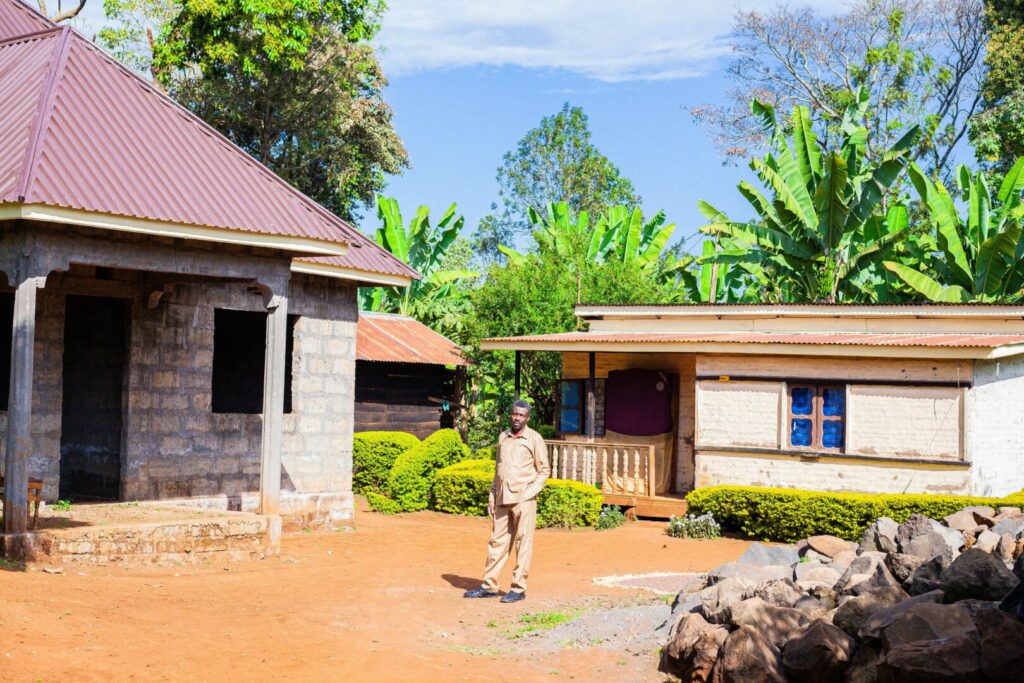 Since joining Plant With Purpose and this Tanzania savings group, Asanterabi has been able to access financial services and training that have enabled him to start a new business. He now runs a successful retail shop in his village, selling items such as sugar, salt, and cooking oil. He also sells livestock feed and has been able to purchase more cattle. His business has been so successful that he is now able to provide for his family and save money for the future.
"After discovering that they only help and oversee our groups in achieving everything, I was even more pleased," explained Asanterabi. "Our initial share was worth two thousand shillings and you could purchase up to three shares per meeting, however I could only manage to buy one share per meeting and sometimes when the circumstances did not permit, I only purchased the social fund."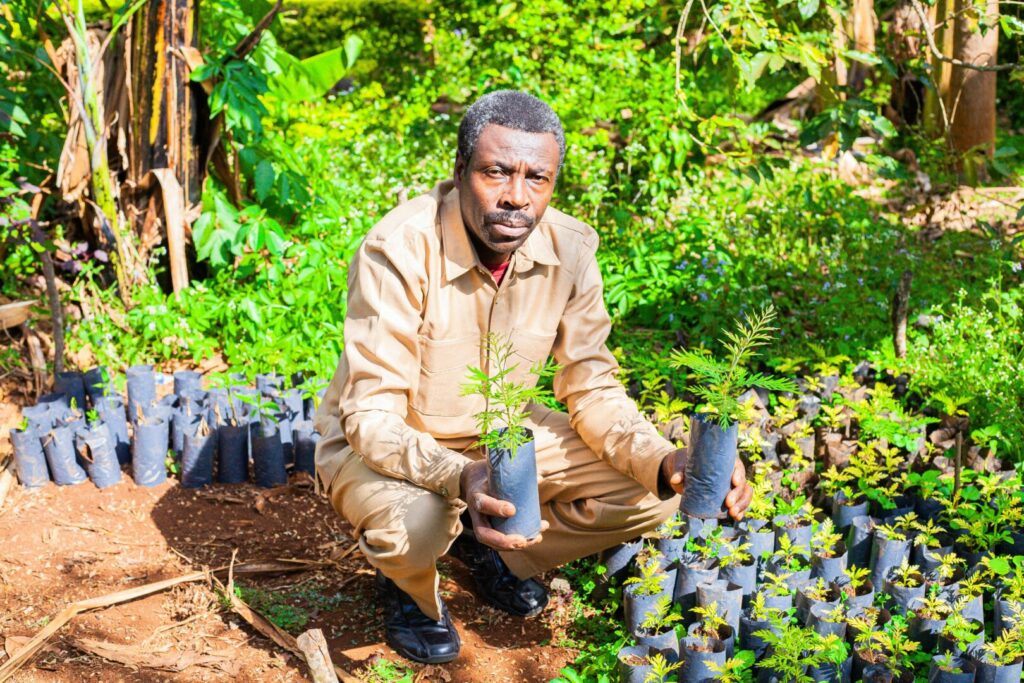 "When I joined Plant With Purpose, I received various kinds of training and knowledge, including how to restore the environment by setting up nurseries and planting trees. I also learned agricultural techniques such as farming with organic agriculture technology, which includes using contours in farming, organic fertilizers, and organic pesticides, all of which reduce production costs. I made sure to put the knowledge I gained during the training into practice, since I am a small farmer producer. This knowledge has helped me to get better yields from my farm. Additionally, through the Tanzania savings group, I was able to save money that I used to build my new house."
Mr. Asanterabi has increased his savings rate and established two income generating activities, banana farming and livestock keeping, which have enabled him to meet his family's basic needs and start a house construction project. He has also started a tree nursery and produces sunflower, maize and beans from his farms. He borrowed from his savings group to roof his house and plans to repay the loan through milk and banana sales. He hopes to move into his new house by December.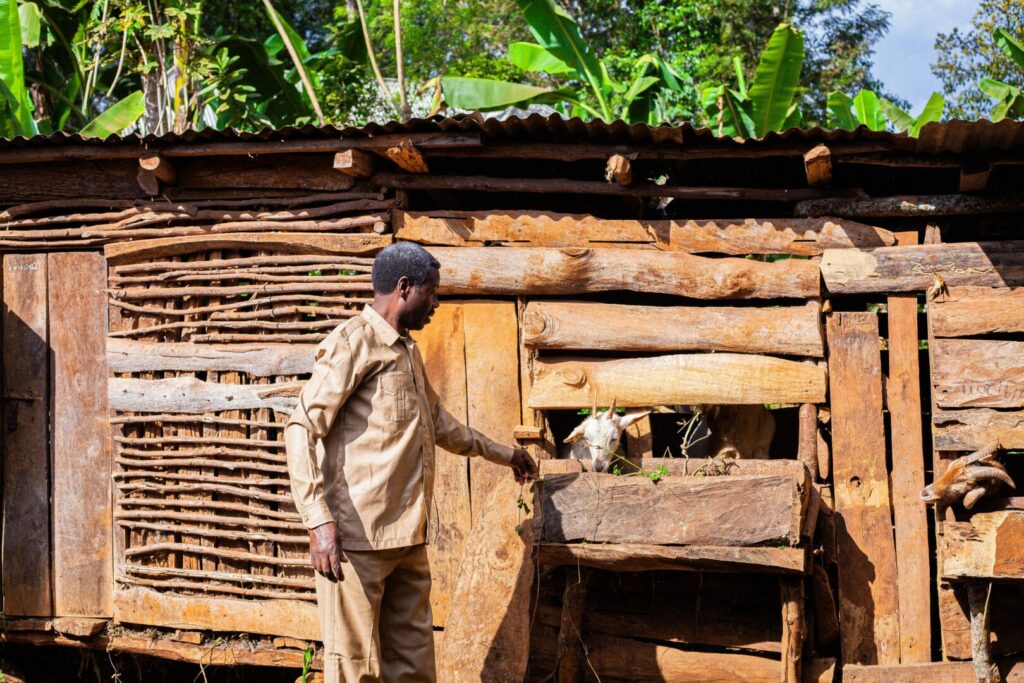 "Since joining the Purpose Group, my life has changed for the better. Through my farming activities and livestock keeping, I am now able to meet my family's basic needs. We are very happy that we can afford all of our needs. This has inspired me to continue being a Purpose Group member, as it is through the knowledge gained in organic farming activities, saving and lending, and business management that I have been able to make my dream of owning a modern house come true."