Concepcion is a participant in our program and is gaining faith and sustainability in Mexico! Hear from her here in her own words: "Nobody saved before. If suddenly we had a little bit of money, we spent it right away. Now we save our money, and we are all a little more careful in managing our money to meet expenses we used to think we couldn't.
When I married my husband, we had nothing. We had so many troubles. I lost a baby, and we had so many needs. I asked for a loan, and that greatly supported us at the time.
I participated in a Stewardship of Creation workshop and a Conservation workshop. I now grow a family garden, and I'm actively improving our agriculture. We have creole chickens now. We sold the roosters, and the hens have been laying eggs for us, ten a day. Now we no longer need to go to the store so far away. We can sell them in the plaza. My husband and I love the countryside. We grow vegetables down by the river. My husband is dedicated to taking care of them, and we're looking for more ways to live better.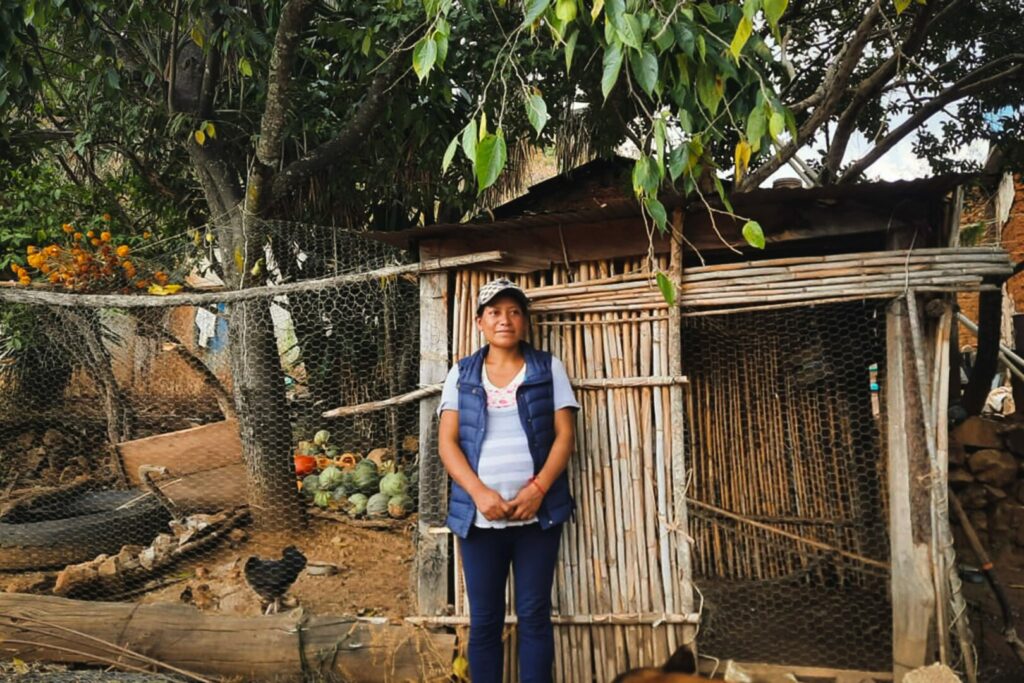 The children's school invited parents to participate in reforestation little by little. They invited the whole community. Trees that were planted at the very beginning are already growing. Now we know that in these times, we must plant two trees for every tree that gets cut down. Everything that comes from nature is for us to be well.
For example, if we have tanks to catch water, we can really help our neighbors that live far away and don't have water. Each family has different needs, so being a part of this community helps each to get what they need.
We also use wood saving stoves now, so when less wood is used, less smoke is produced that can harm our health. The stove can also help heat water when we need that.
Before, all relatives would share the same bathroom, and this would actually create a few conflicts. Now that we each have an eco-friendly toilet for every household, our physical and emotional health has improved. Our family relationships are better.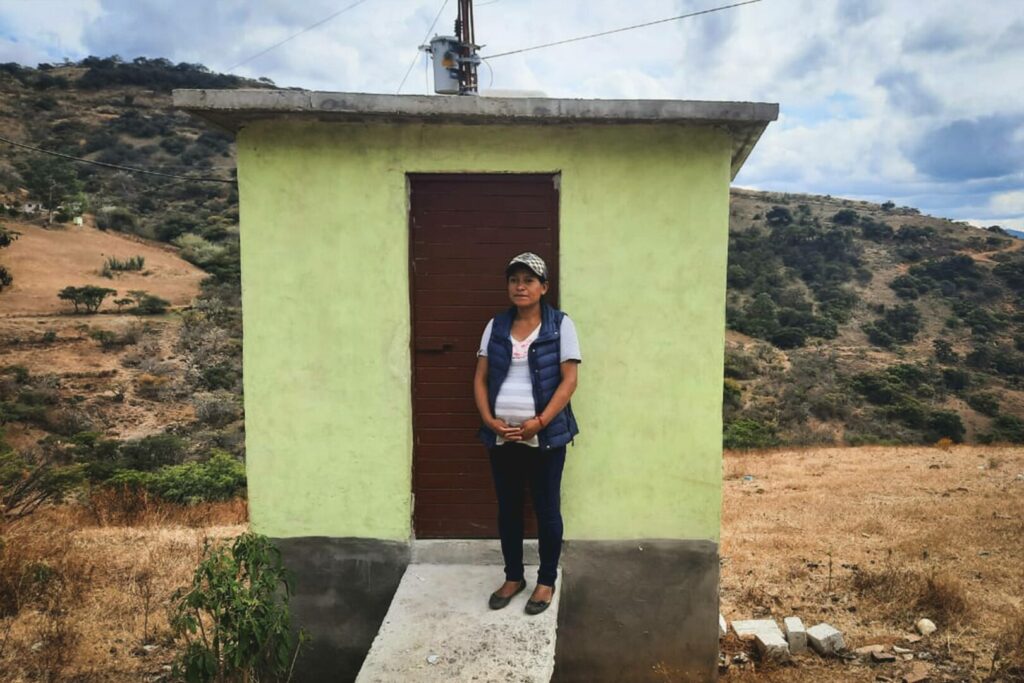 I live a bit outside the center of the community, but I still feel integrated in my community activities. Throughout COVID-19, our town was silent. The kids were home from school. We've been talking to each other, but we missed meeting together. Now that we have meetings outside again, we can see each other a bit more. Our faith unites us as a community. Even if we go through a bad situation, God is always with us.
My husband helps remind me to think about the future without worrying about what will happen or what might come. We can enjoy each day and live it in the best way. The most important thing we've achieved is the unity you can find in this community. When we are determined to do something, everybody participates. At the start of each month, everybody cleans. We all take responsibility and the roads look nice.
Today I am pregnant. I pray that she is born well when she comes into this world. My husband helps me trust that the birth and delivery will be okay.
Our town may be small, but we are doing so many things to stay motivated. I have felt so encouraged by our group. We are always talking about achieving our goals.