Recently, members of our Monitoring, Evaluation, and Learning team had the chance to visit our Thailand programs to celebrate the graduation of the HoiLu watershed. For some of our newer team members, it was a first visit. Our Monitoring, Evaluation, and Learning Analyst, Emilie Jackson, had a chance to sit in on a group savings meeting held by a Purpose Group and witness the activities of women in the program. Here are a few things that stood out to her: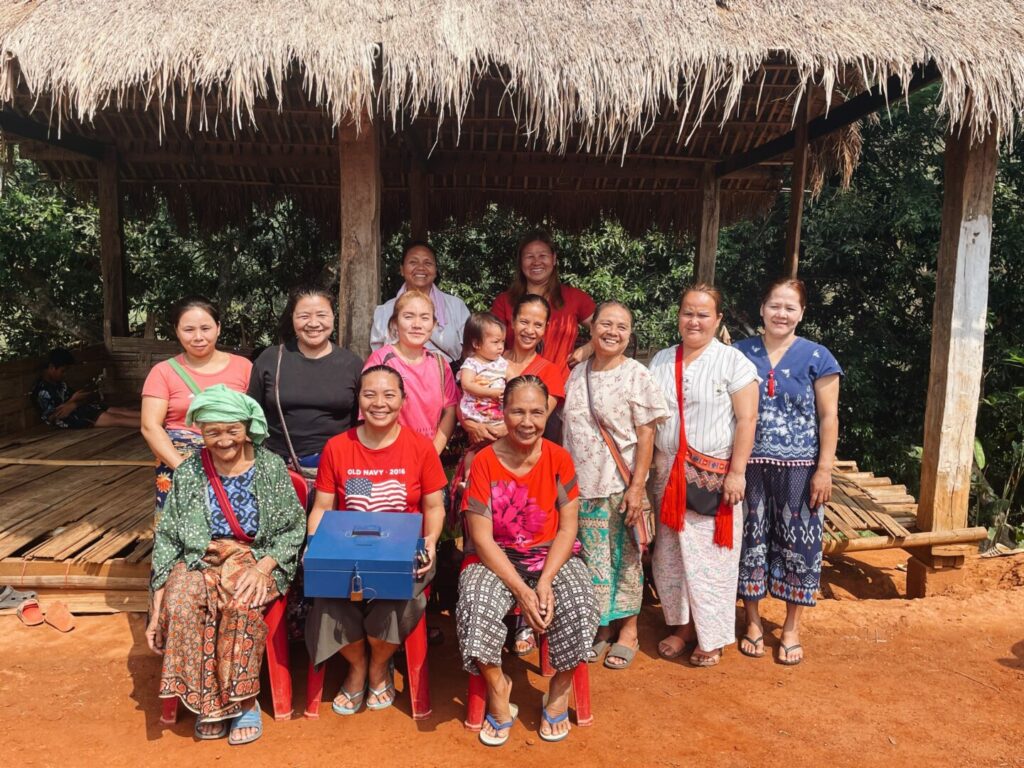 I was so grateful for the opportunity to visit a Purpose Group meeting while in Thailand.
We had a short window to visit them before heading to see a Farmer Field School plot, but I could have sat with them all day. I felt so inspired by their creativity, trust of one another, and commitment to each other. 
This group of thirteen Lahu women have been saving together for two years. They meet the first Sunday of every month at church following an evening service. They save in increments of 100 baht (~$3) shares.
When we asked what they were saving for, a few answers were to purchase a pig for their new year's celebration and new clothes for their children for the new year. The group already bought one pig together which has produced three piglets that have been distributed to different group members.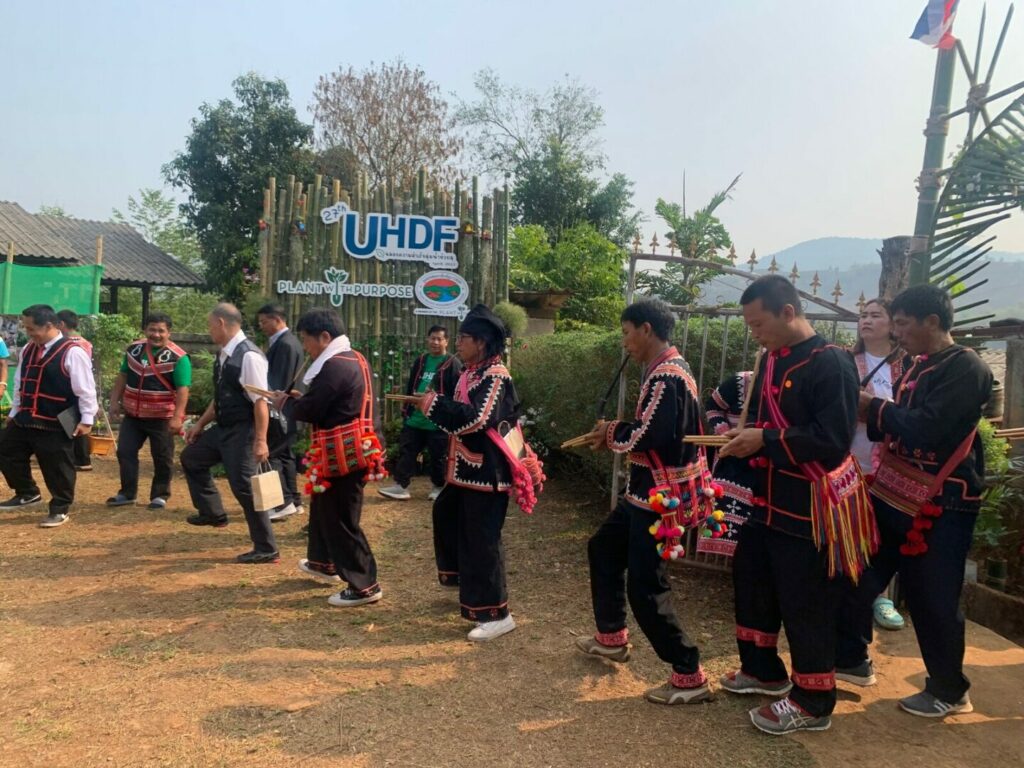 During the meeting, one woman took a loan for 7000 baht (~$200) which she was going to use to invest in corn and would repay the loan in 3-4 months after her harvest. One woman shared that her favorite part of being in the group was having access to credit and another said, "When you borrow from somewhere else, the interest goes somewhere else. But when you borrow from within the group, the interest stays in the group." This reminded me that loans within the group don't just benefit the recipient of the loan but every other group member as well.
Other group members used loans to buy fruit trees, plants, and fertilizer. This illustrated the intersection of the economic empowerment and environmental restoration pillars of our work. Access to financial tools and savings can open opportunities to invest in agriculture and care for the environment.
Lastly, one of the most impactful moments for me was when we asked the group if they saved money before joining the Purpose Group. They responded no, they didn't save before the Plant With Purpose Thailand team taught them this method of saving. Just this year (January-April), these women have saved 48,000 baht (~$1400). To me the counterfactual is clear, if our program in Thailand wasn't present, these women wouldn't be building financial resiliency and community and investing in their families' futures. I'll be reflecting on the precious morning we spent with them for a long time.