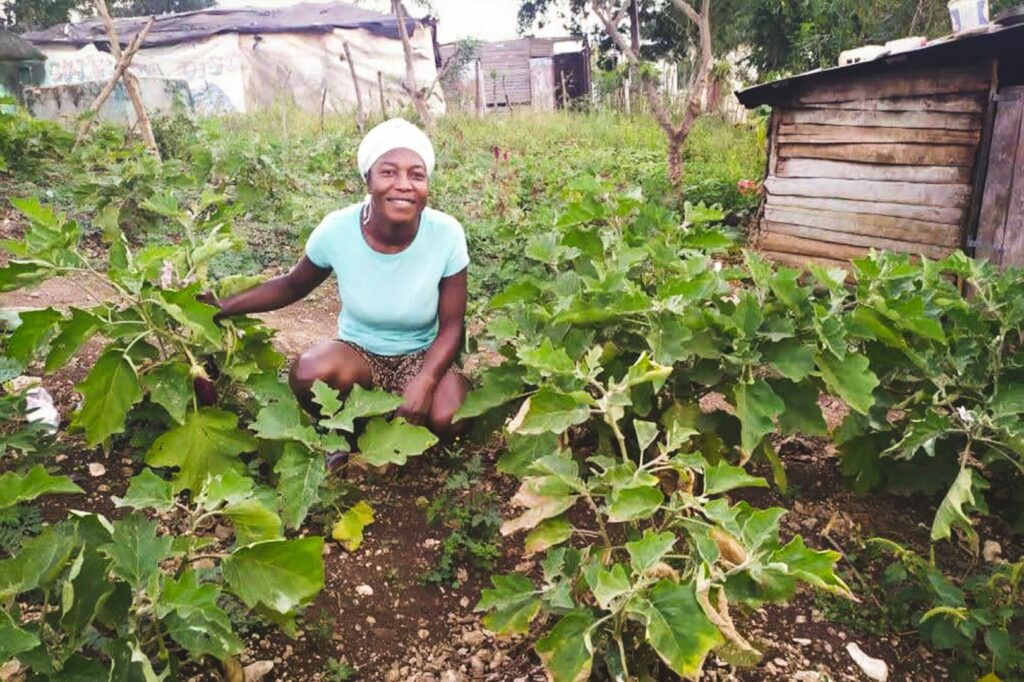 Plant With Purpose works in some of the most difficult places in the world where people live. Our program supports resilience and progress in these challenging settings. As you can imagine, over the past couple years, life has gotten more difficult in many of these areas, largely due to the effects of the pandemic and the intensification of climate change. However, of these challenging places, one of the hardest hit has been Haiti.
Plant With Purpose has been working in Haiti since 1997. In those 25 years, Haiti has faced a number of difficulties, from a destructive earthquake in 2010, to a series of hurricanes and tropical storms, to political uncertainty and tumultuous transfers of power. Haiti has long had a higher baseline level of poverty due to its history of being excluded from the global economy, along with debt and reparations to France and the United States.
And if it wasn't bad enough, the last year has been even harder.
In recent years, Haitians are facing an economic crisis intertwined with a fuel shortage. The economic uncertainty grew worse through political struggles, followed by the COVID-19 pandemic. In the summer of 2021, the tension reached a new height when Haiti's president Jovenel Moise was assassinated in the presidential palace. Since then, Haiti has dealt with an outbreak of violence and a struggle for power between rogue gangs that has been completely disruptive to everyday life.
Kidnapping, rape, and other gang activity are the biggest threats. Gangs and armed groups frequently kidnap groups and individuals for ransom to fund their activities. One UN agency estimates that over 200 people were kidnapped in the month of May 2022 alone.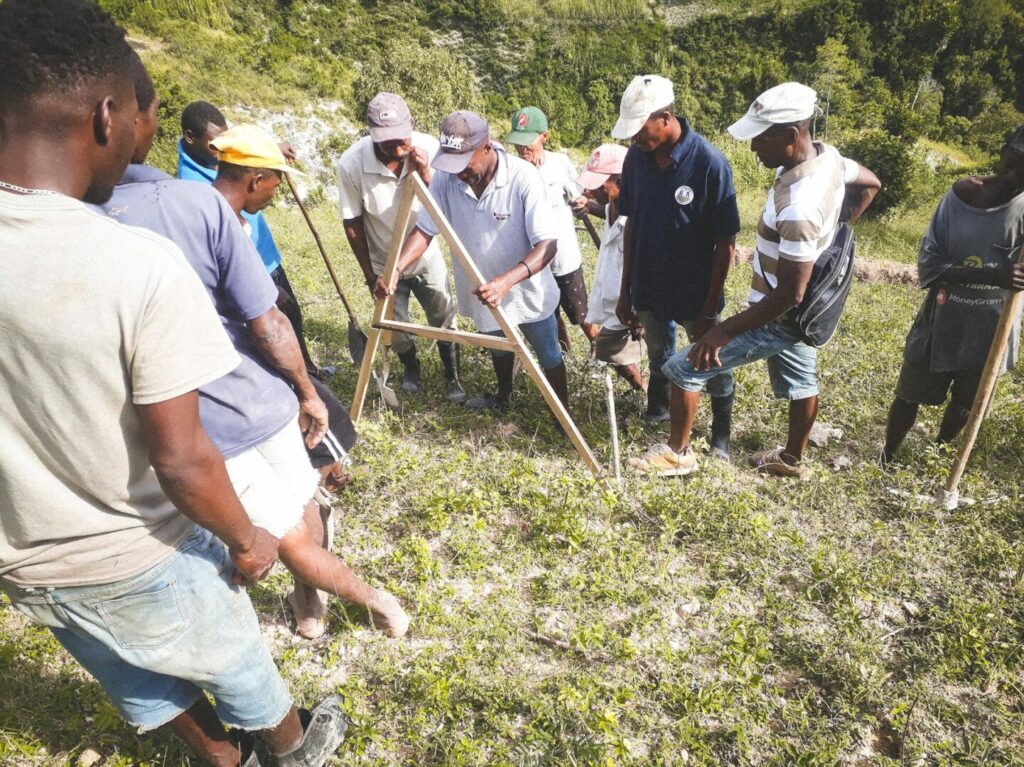 This constant threat has displaced thousands of people from their homes, cut off travel in most directions from Port au Prince, and restricted the delivery of food and important supplies to some of the most vulnerable parts of the city.
Many neighborhoods in Port au Prince are under constant threat of kidnapping or robbery, including some of the areas that are home to Plant With Purpose staff members. There is an element of risk to most everyday tasks working in Haiti. Gangs struggle for control over neighborhoods and demand payment for safe passage. Conflicts between gangs are also common, which introduces the risk of vehicles becoming trapped in their crossfire.
The fuel shortages that have partly contributed to this current chapter of instability have continued and gotten worse as the global fuel market has been disrupted. The precarious state of going from one point to another in Haiti has resulted in frequent traffic jams and roadblocks. While Plant With Purpose's work benefits from being located in rural areas outside of the city, the atmosphere of uncertainty and logistical challenges have added new layers of difficulty to our work.
This preamble explains why we here in the U.S. are in complete awe of, and in solidarity with, our Haitian partners. Our Haitian staff have remained faithful, persevering through these unimaginably difficult circumstances in order to serve the people and communities in our program. While the circumstances around our work may be more difficult than they've ever been, our program is also more needed than ever before. In addition to all the threats within the country, climate change makes it harder for rural Haitians to produce enough food for survival. Every added measure of resilience counts during a moment of overlapping crises.
Plant With Purpose's working in Haiti continues, both in spite of these challenges, and in response to them. Several factors help our partners persist. First, our work is primarily in remote locations outside Port au Prince. While rural life in Haiti presents many of its own challenges, the capital has been the main locus of recent uncertainty. Our extremely localized model offers another advantage. When groups are organized and training is offered, it is most often facilitated by a village agent from that community or area. This means the partnership experience for most participants will be similar to how it would be without these national-level disruptions.
Thanks to our partners' persistence, our Haitian team has accomplished an extraordinary amount despite the obstacles. They are currently on track to work with more than 15,000 farmers, 100 churches, and 500 Purpose Groups. A recent partnership opportunity with the organization One Tree Planted and the band Coldplay will allow Plant With Purpose to plant an additional half a million trees across Haiti, while working with the local tree planters to develop the skills and tools to further environmental restoration efforts and community development. Community members have demonstrated solidarity and flexibility, offering each other resources in order to cope with road closures and fuel shortages.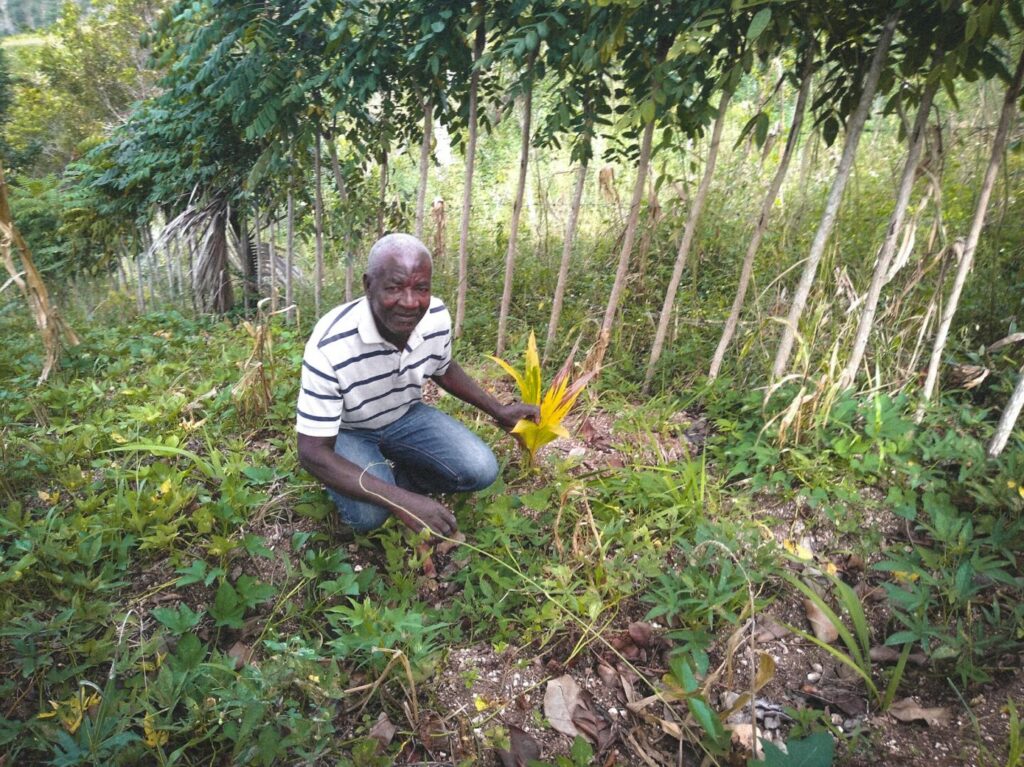 Thanks to their determination, our partners have brought some degree of safety to Haitian communities throughout a very unsafe time.
Globally, the impact that climate change has had on smallholder farmers has led many to leave their farms in search of opportunities in urban centers. Unfortunately, this population is frequently exploited due to their vulnerability.
Building climate resilient villages removes the need to move to an urban center, and in Haiti, that significantly helps keep people away from danger. Families can stay together and stay off the roads where many risks lie. "Plant With Purpose is really committed to helping rural people in poverty make participative and sustainable development," reflects a community member named Dales. "My lands are skillfully farmed. I have access to my group for savings and loans. I am now living inside a great family. I have pride and dignity, thanks to Plant With Purpose."
Here's how you can support our Haitian partners and communities in prayer right now:
• Pray for our partners to make decisions with wisdom and boldness. Difficult decisions must be made on a daily basis, and the best option isn't always obvious. Pray for the staff and participants, especially those in leadership positions.
• Pray for the ongoing protection of our partners and participants. In particular, pray for those who live in areas that have become overrun with gangs.
• Pray for the long term security and peace of Haiti. While Haiti's situation has certainly intensified in recent years, many of its challenges have roots that go back decades or centuries. Pray for conflicting parties to reach an agreement so that Haitians can move about freely and peacefully and that children can resume school.