Christian environmental organization on track to double that number by 2025
Plant With Purpose, U.S.-based Christian development organization, recently planted its 40 millionth tree. Operating in eight countries, one of the organization's primary interventions, in addition to regenerative agriculture training and economic development through community savings groups, is tree planting. Perhaps most notable is that each of these trees has been planted and nurtured by individual local farmers. Plant With Purpose works with more than 48,000 families across Africa, Latin America, the Caribbean, and Southeast Asia.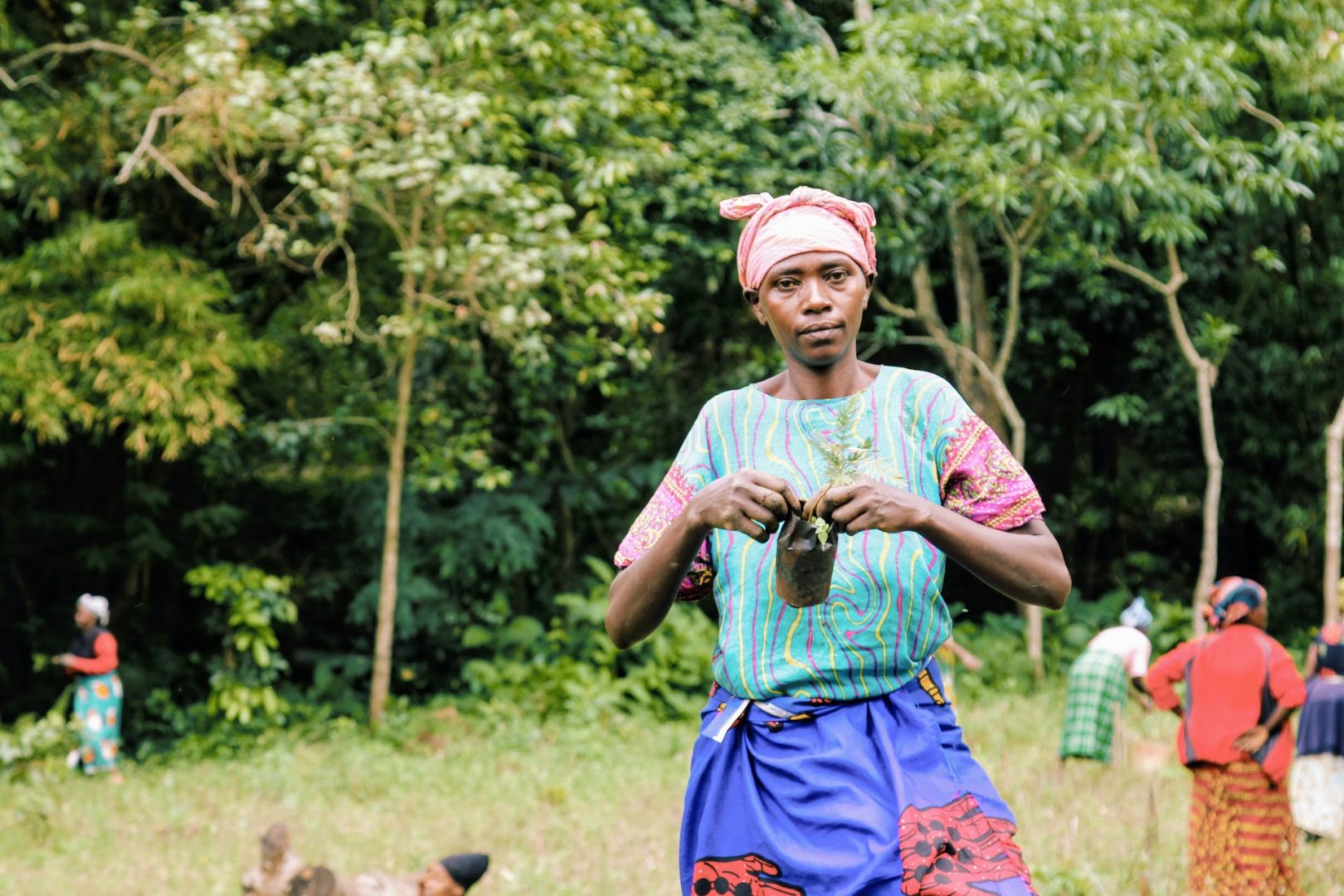 The Impact of a Tree
Tree planting efforts play a large role in reversing carbon-based climate change and environmental degradation. Trees sequester carbon and have a cooling effect on the land on which they are planted. They also reduce erosion, increase water retention, and enhance the water cycle, which supports more consistent rain. As Plant With Purpose works in countries where there is often a severe shortage of water and arable land, tree planting plays an integral role in healing the land and making it more sustaining for the farmers, their community, and entire watersheds. These collective benefits of trees and forests help enhance food security in countries that struggle widely with hunger.
"The trees we plant are part of a holistic community transformation," said Corey Chin, Manager of Monitoring and Evaluation for Plant With Purpose. Since the organization's inception, tree planting has always been an important part of its work. "We often remind people that we don't just plant trees," said Chin. Plant With Purpose's tree planting programs promote holistic community transformation including environmental restoration, increased food security, self-reliance, economic development, and spiritual growth. "So, every time someone gives $1 to plant a tree, they're supporting not just a one-time action but an entire cycle of hope and sustainability for a community," he added.
Community-Driven and Locally Led
What distinguishes Plant With Purpose's tree planting efforts from other environmental organizations is that initiatives are community driven and locally led. Plant With Purpose provides resources to help educate local farmers but refrains from dictating where they plant or what they plant. While native species are often encouraged, ultimately the organization trusts local people to make the best decisions for their own farms and communities. Empowering local communities to take ownership over their own tree planting initiatives fuels a new cycle that is self-sustaining and independent from long-term intervention. 
The benefits of tree planting ripple throughout entire communities from the farms, to the common areas, to the local forest. Plant With Purpose provides training that promotes agroforestry and intercropping. These strategies promote dual usage of the land, and are especially effective for farmers. Trees have environmental value that can be directly translated to economic value for a farmer. 
Support for Global Environmental Initiatives
These individual farmers and local communities fit into a broader web of global tree planting goals and initiatives. Plant With Purpose's tree planting goals are in alignment with some of the United Nations' Sustainable Development Goals (SDGs), including addressing climate change and promoting healthy life on land.
While Plant With Purpose is proud to have planted over 40 million trees, they anticipate even greater impact and have ambitious goals for the future. By 2025, Plant With Purpose plans to start operations in two additional countries. Plant With Purpose will also plant an additional 40 million trees. This work will impact 100,000 families, or about half a million people, as they expand their community-led economic and environmental restoration throughout the world. 
____________________________
Plant With Purpose is the nation's leading Christian environmental organization. Founded in 1984, Plant With Purpose operates at the nexus of poverty alleviation, environmental restoration, and spiritual renewal. Through years of holistic, community-led innovation, Plant With Purpose provides local leadership in global communities to equip families to reverse the structural and environmental root causes of rural poverty. This model transforms entire watersheds by integrating reforestation, regenerative agriculture, savings group activities, and environmental restoration. Plant With Purpose has planted more than 40 million trees globally and will double that number by 2030. For more information, visit plantwithpurpose.org.