Thailand
Empowering indigenous & refugee populations
Northern Thailand is home to many marginalized ethnic minorities, including many from Myanmar. Refugee communities that were displaced by civil strife have been in Thailand for generations but are not always recognized as citizens, leaving them extremely vulnerable. Without citizenship, they have few legal rights and limited access to education, medical care, or land. These hilltribe farmers have limited access to permanent, rain-fed fields, leaving them only degraded hillsides on which to raise food for their families.
Plant With Purpose in Thailand
The problems of deforestation, poverty, and human rights are interconnected. Plant With Purpose partners with farmers in these marginalized communities to teach regenerative farming techniques and help advocate for their rights. Through Purpose Groups, we are able to help connect more families to the resources they need, helping them to reverse poverty and improve their damaged ecosystems.
Effective Land Management Earns the Respect of Local Authorities
Our partners in Thailand experience the effects of climate change through unpredicted drought seasons and now use techniques to safeguard against soil erosion, wildfires, and moisture loss. This responsible land management and community organization has helped them also improve relationships with regional forestry organizations and authorities.
Meet Some of Our Partners from
Thailand
Select an image to learn more.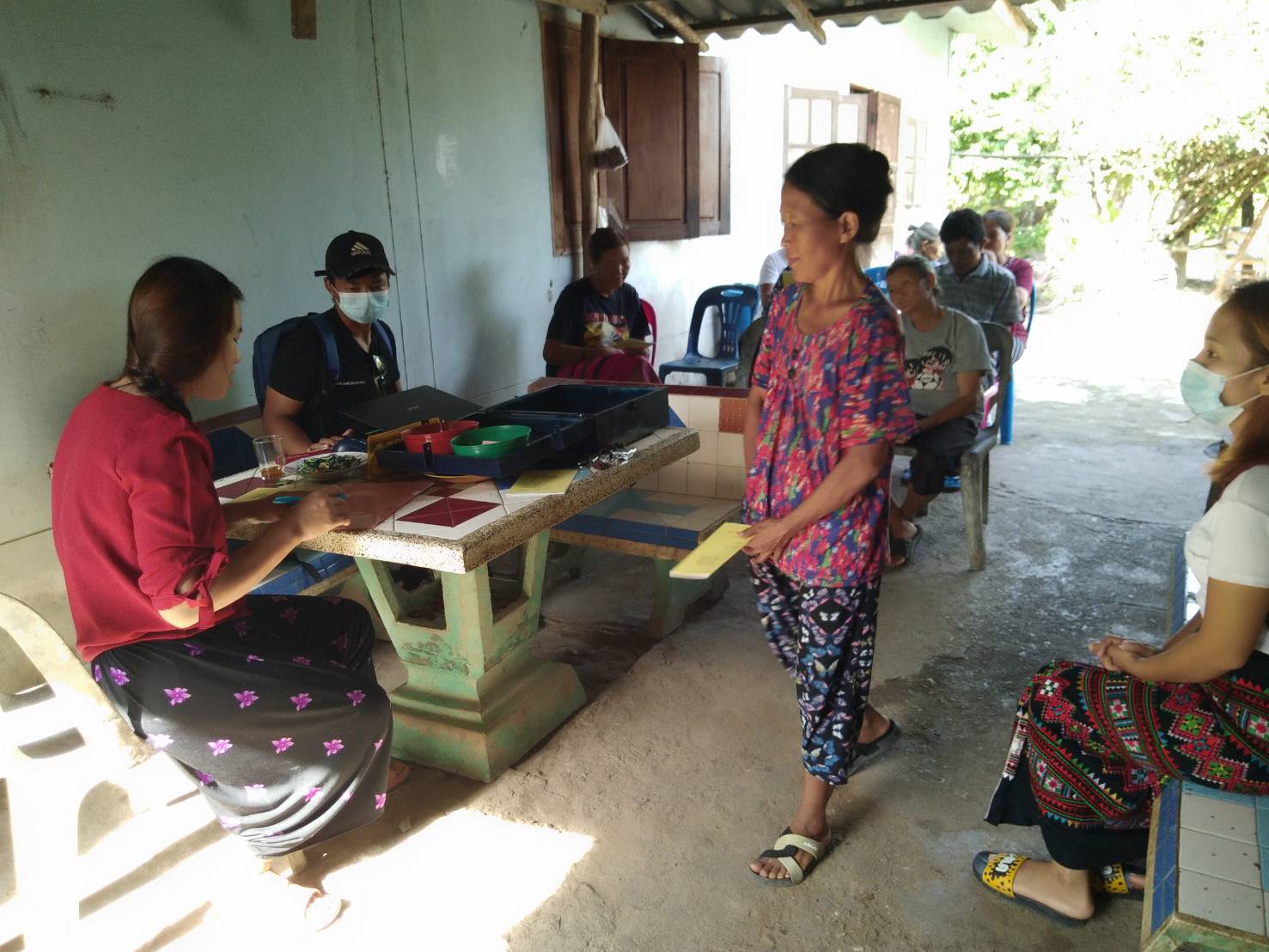 Meet Laddawan, Chairman of her Purpose Group
Meet Laddawan, Chairman of her Purpose Group
I have been a member of a Purpose Group for nine months, and I am currently the Chairman of my group. Before joining the group, my family struggled with low agricultural productivity.
Through my Purpose Group, I participated in a creation care training. I saw that the creation of God was greatly destroyed by humans, which led to soil, water, and air becoming polluted. I think churches should teach their members to turn to God and protect the creation for our next generation to have a good environment.
I am a community leader in my community. I have served on the church committee and work as a community volunteer. I work with UHDF as chairman of the Purpose Group, where I have held various roles to develop my community. I work on development by asking the local government for the construction of concrete roads and water supply systems. I also asked NGOs to provide training on professional skill development, natural resources management, and savings groups for personal emergencies funds.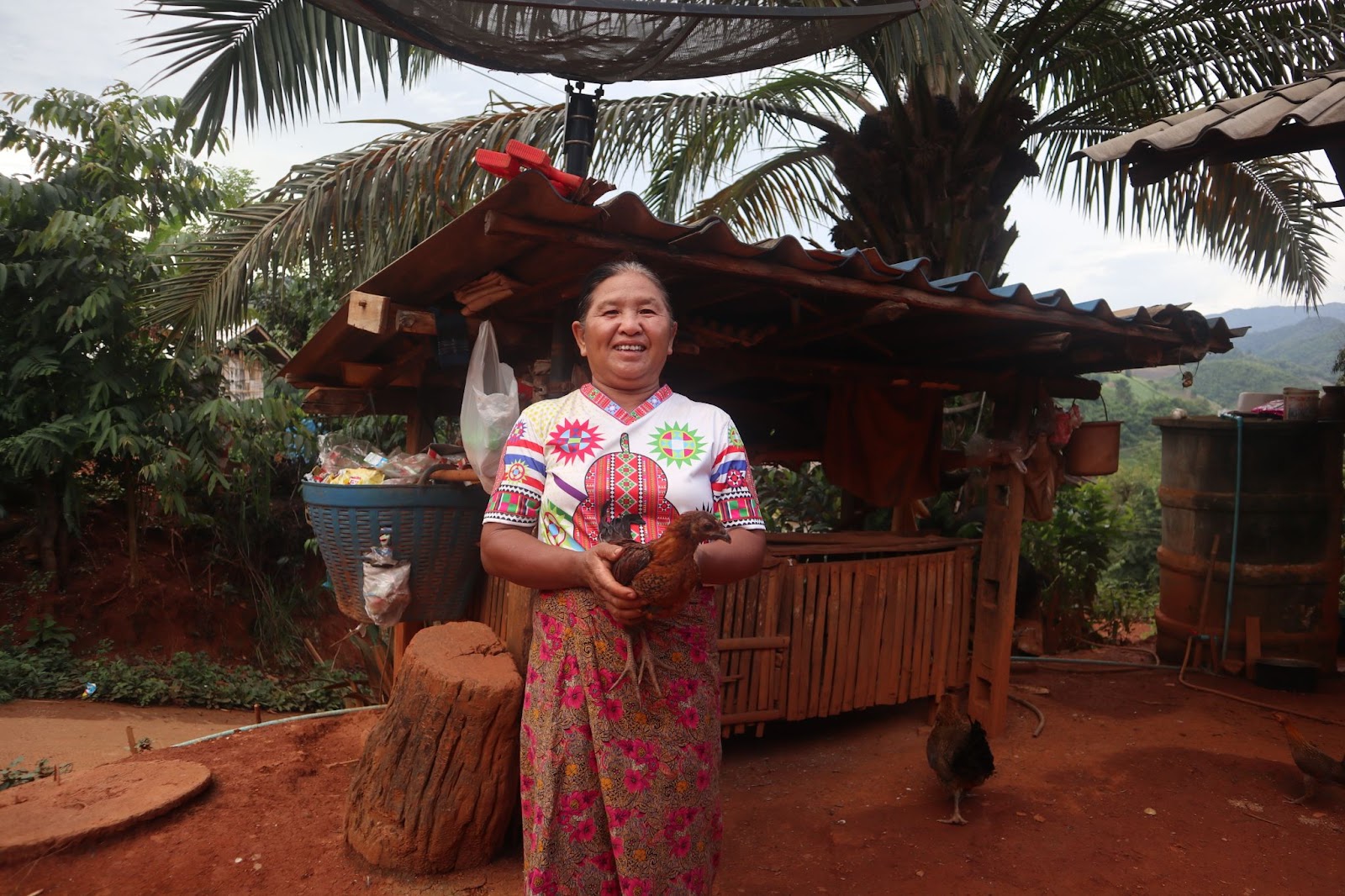 Naree is excited about the training she's received.
Naree is excited about the training she's received.
Before partnering with Plant With Purpose, I had little income, and I used chemicals in agriculture. I also had a lack of knowledge about farming and livestock.
I had joined other projects in the past that supported pig and fish raising. But it failed because my pigs and fish died due to lack of knowledge and skills in feeding and caring for them. My family had to pay for the project in the amount of 10,000 baht.
I now participate in a Purpose Group. I have been trained in various farming techniques such as soil conservation techniques and integrated farming. I am excited to have the knowledge and techniques of farming, pigs raising, chickens raising, and growing vegetables in the backyard.
I also have a good relationship and understanding with my neighbors when we participate in community activities. Our community became more united in caring for and protecting our forests and environment.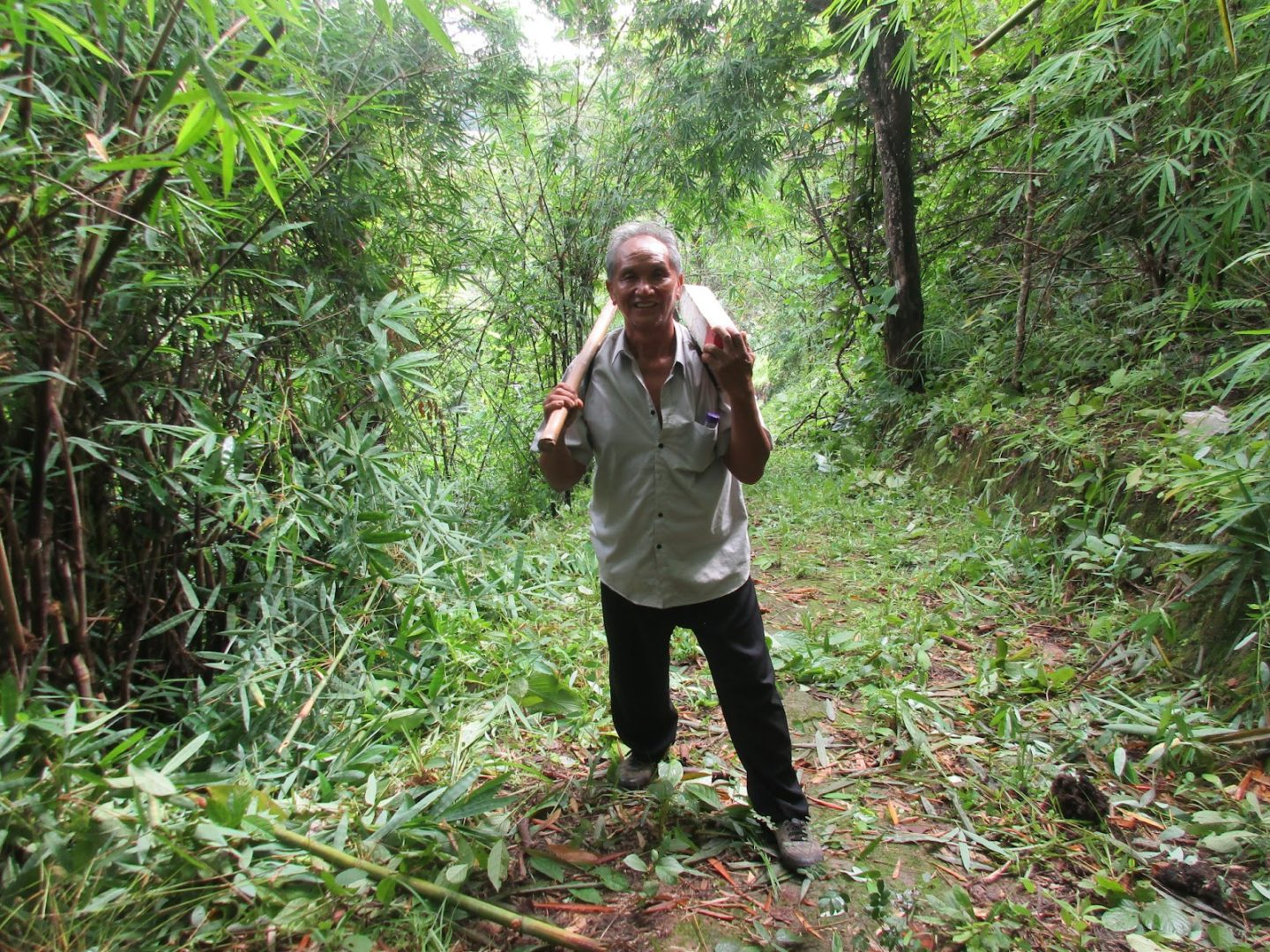 Pasae remembers his family's immigration from Myanmar and gives thanks for his community today.
Pasae remembers his family's immigration from Myanmar and gives thanks for his community today.
Pasae and his wife were born in Myanmar and immigrated to Thailand in 1975 because of the civil war in China, which affected indigenous people in Myanmar.
"Many indigenous males had to become labor and carry supplies for the Chinese army. If we acted against them, they would kill us. Thousands of people immigrated to Thailand, and it took about a month to travel to Thailand; the journey coincided with Christmas."
Today, Pasae and his family have been doing missions and teaching the Gospel in a community in northern Thailand for nearly 30 years. When Plant With Purpose began work in Pasae's community, "I joined the Purpose Group as the group's chairman, and I also joined a demonstration of agroforestry. I gained a lot of knowledge, especially about the protection of God's creation and restoration of the environment from destruction to bring back the natural environment by encouraging people in the community."
"I would like to thank God for giving the Plant With Purpose (UHDF) organization to work and develop with our community."
Frequently Asked Questions
Plant With Purpose works primarily with ethnic minorities in Northern Thailand, often displaced from Myanmar, Laos, or Southern China. These groups often have ambiguous legal status and have difficulty finding work, owning land, or accessing services. As part of our economic empowerment efforts, Plant With Purpose helps participants solidify legal status.
While Thailand is often considered a 'middle-income' country, the communities with whom we partner are marginalized economically and socially.
UHDF is an independent local NGO recognized by the Thai government. Plant With Purpose works closely with UHDF. Plant With Purpose is UHDF's primary partner, but they also receive a small amount of funding from other organizations.
READ MORE FAQs
Our Global Impact
USA
Our Global Headquarters:
4747 Morena Blvd., Suite 100,
San Diego, CA 92117
858.274.3718
[email protected]