Dominican Republic
What is the purpose of trees in redemptive agriculture?
The Dominican Republic has a quickly growing economy. The benefits of this growth, however, have not been experienced by many of its rural communities. In fact, over half of people living in rural communities live in poverty. As the Dominican Republic continues to increase its wealth, a growing gap between the rich and poor leaves the poorest 10% of families with less than 2% of the country's income.
Poverty is linked directly to environmental degradation in these rural areas. Deforestation and unsustainable farming practices weaken the soil and reduce crop production. The farmers we partner with are instrumental in planting millions of trees and significantly slowing deforestation nationally.
Plant With Purpose in the Dominican Republic
Plant With Purpose partners closely with the Dominican government in large-scale reforestation efforts. Savings groups are increasing the economic well-being of families. Through church mobilization initiatives, local congregations are working with community members to meet needs through locally-led efforts. When cash crops like coffee fall victim to disease, rural farmers are suddenly without a source of income. Diversifying crops has successfully restored soil health, as well as provided multiple streams of income.
Agroforestry is a major part of our work in the Dominican Republic. Trees like cacao, avocado, mango, and citrus are native or naturalized to the local ecosystem. By planting crop trees with other trees and plants in a way that mimics the natural forest, soil, animal, and plant life thrive. Purpose Groups provide a safe place for savings and loans. Local churches also partner with their communities to help rebuild relationships and meet the needs among their neighbors.
Meet Some of Our Partners from
Dominican Republic
Select an image to learn more.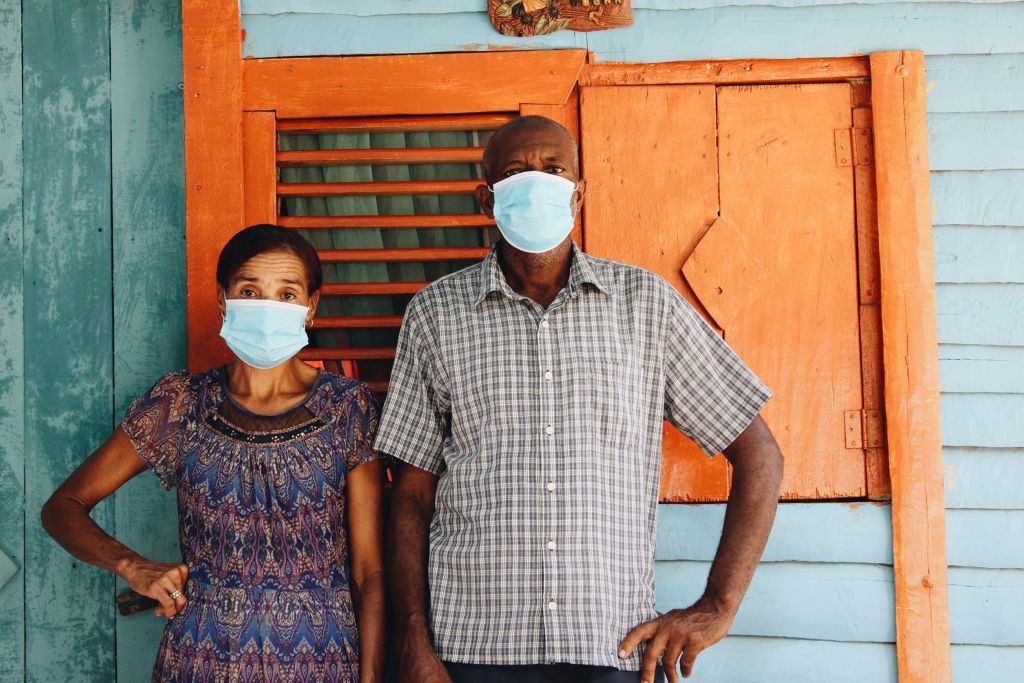 Marcos ends destructive farming practices
Marcos ends destructive farming practices
Before I found out about Plant With Purpose we had so many financial uncertainties. We didn't have the habit of savings. We didn't have trust as a community because we've all had the experience of being deceived in past occasions.
I was very worried. I didn't have a strategy when it came to my farm work and because of this my production was very low. I didn't have the resources to invest in my land. I was in the practice of burning my plot and this was causing a lot of damage to the environment and the soil. I had no idea that I was being destructive to the earth through this practice, I just felt very desperate because I was producing the bare minimum to keep my family sustained.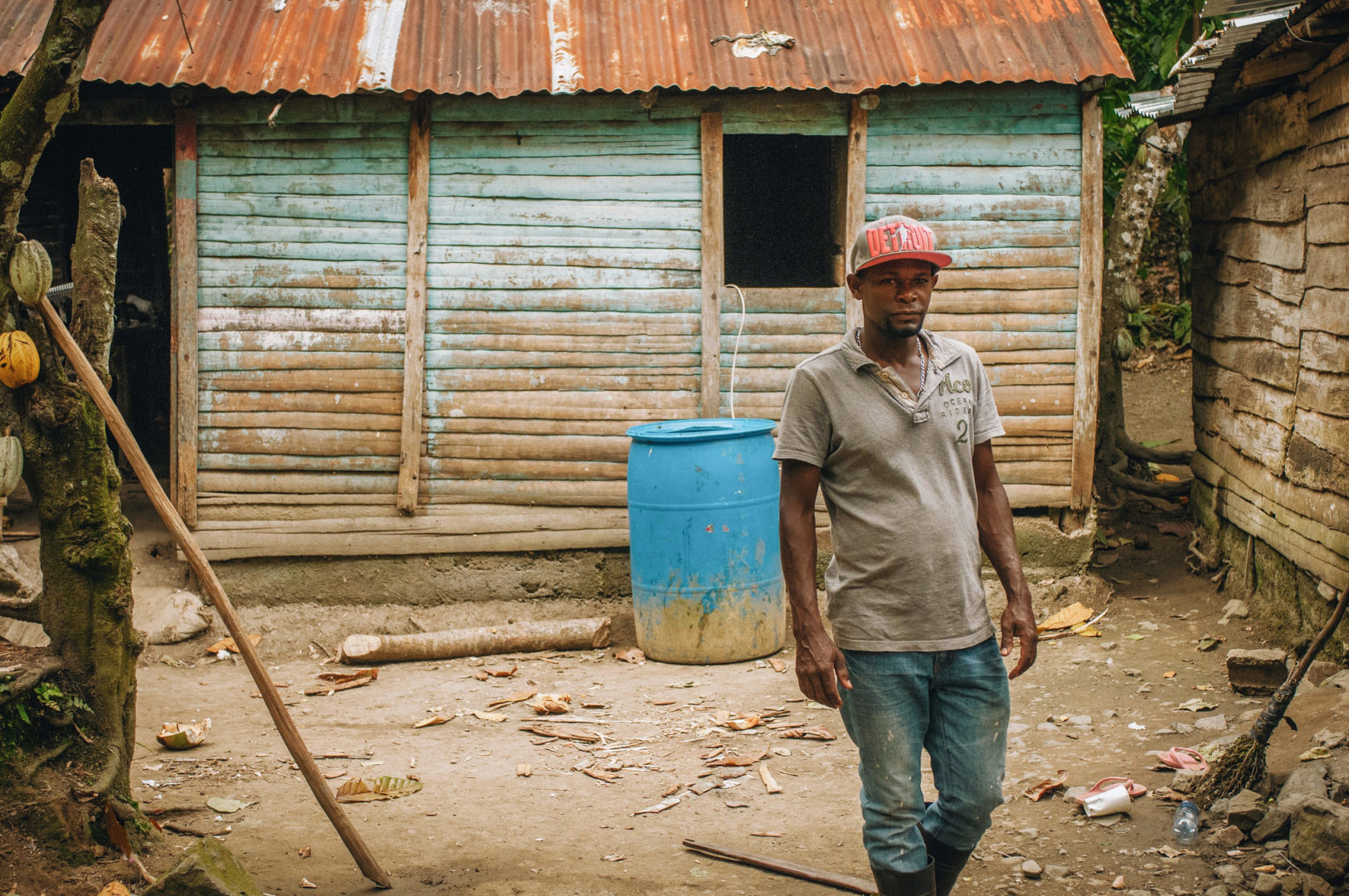 Pablo's family increases crop yields through agroforestry
Pablo's family increases crop yields through agroforestry
"Before I connected with Plant With Purpose, my community and my personal life went through one crisis after another. My farm was in a poor state after two years of drought. That put my family into a financial crisis that we simply couldn't escape."
"I survived by planting short-cycle products and burning the forest in order to do so. The farm became deforested, and there was no longer any shade."
Pablo's community began to hear about other Purpose Groups in the area and what they were doing. Together with his friends and neighbors, he decided to join a Purpose Group. "We believed in the ideas Plant With Purpose was promoting. We were inspired. We came together as a group and we started working towards our community's progress."
"Cocoa is the best agriculture project that I've started on my lot. It used to look empty. Desolate. Now it's protected by trees that hold the soil, bear fruit, and create economic support to help sustain my family. They protect the future of my children."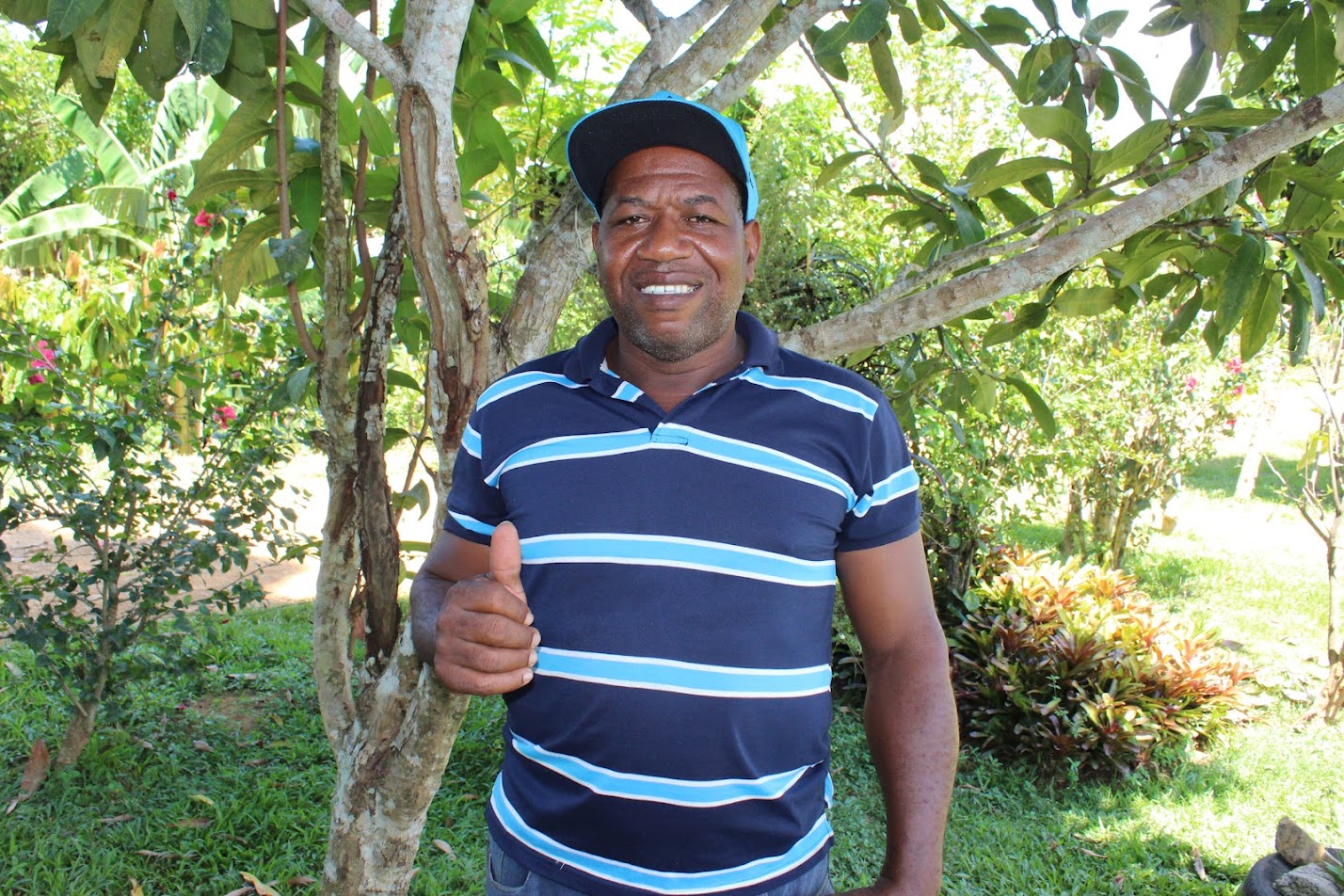 Justino shares about his regenerative agriculture training
Justino shares about his regenerative agriculture training
"After coming together, we quickly started to accomplish many goals we couldn't before because we lacked the education and knowledge to make it happen. For example, we used to use chemicals on our farms, we burned down forests, and we weren't planting appropriate crops. Now we know that those chemicals were very harmful to our health and the environment, and that burning was removing nutrients from our soil.
Plant With Purpose has educated us with preparing organic fertilizers for our crops. Crop diversification is one of the most important techniques that we've learned to implement across our plots. I have gotten results that have far exceeded my expectations, and I see greater and healthier plant and produce growth across the ecosystem. The farmers who are part of our Purpose Group have gotten workshops on grafting, fertilizer, and making cleaning products. Plant With Purpose also supports us with plants like cocoa, sapodilla, and lemon."
Frequently Asked Questions
We work in the provinces of Elias Piña, San Juan, Sanchez Ramirez, Mosenor Nouel, and Monte Plata. These are provinces with high and medium-high levels of marginalization. We work in the Dominican Republic because our mission of environmental restoration, economic empowerment and spiritual renewal intersects with the highest needs of these populations. The watersheds where we work provide indispensable ecosystem water services to Santo Domingo and the Artibonite Valley in Haiti.
Many regions within the Dominican Republic have experienced a degree of prosperity. However, there are many communities and provinces that continue to experience socio-economic and environmental need. For example, in all the areas where we work, more than 50% of households are in extreme poverty.
Yes. We have teams working on both sides of the border that collaborate and coordinate efforts, particularly in the Elias Piña province of the Dominican Republic and the West department in Haiti. Teams close to the border are actively communicating and collaborating to meet the needs of these populations.
READ MORE FAQs
Our Global Impact
USA
Our Global Headquarters:
4747 Morena Blvd., Suite 100,
San Diego, CA 92117
858.274.3718
[email protected]