Global Program Expansion
Trees
Trees are a critical part of our environmental restoration activities. Trees can prevent erosion, increase soil health, purify water, and improve crop production through agroforestry techniques. In addition, trees sequester carbon and contribute to the renewal of entireecosystems.
Groups
Purpose Groups are the core component of our holistic empowerment model. Integrating savings groups, farmer field schools, and spiritual encouragement, Purpose Groups are foundational to the efficacy of the Plant With Purpose model
People
Plant With Purpose participant families are truly partners and agents of their own success. As a result of our interventions, families are able to reduce their poverty by more than half and become catalysts for the economic, environmental, and spiritual advancement of their entire community.
Church Partners
We come alongside local churches with training and support to encourage community members to grow in their love and care for their neighbors and creation, reflecting God's love. One of the wonderful results of our work is the increased sense of purpose and value experienced by our participants.
Impact Highlights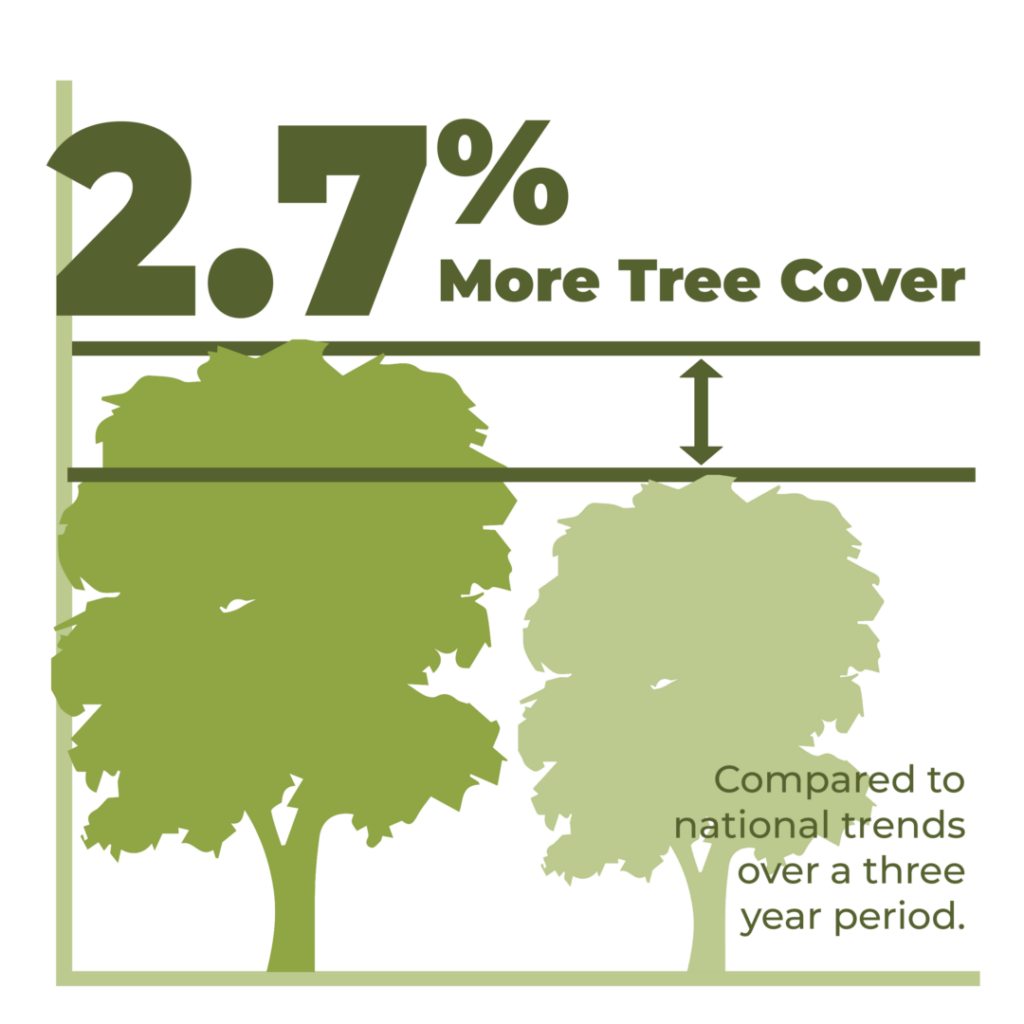 2.7% More Tree Cover
Tree cover is increasing or stable in all of the watersheds where we work, growing at a global average of 3.9% per year. By contrast, tree cover globally, is decreasing at an average of .51% per year. We estimate that, during the three-year period covered by our last study, the change in tree cover was 2.7% better than national trends, representing 2.2 million acres of land protected or restored.

Trees can contribute to cleaner and more abundant water resources, improved soil, cooler temperatures, increased biodiversity, and greater crop yields. These changes benefit partnering families, their communities, and entire watersheds. Reforestation also increases carbon sequestration, helping to reverse climate change.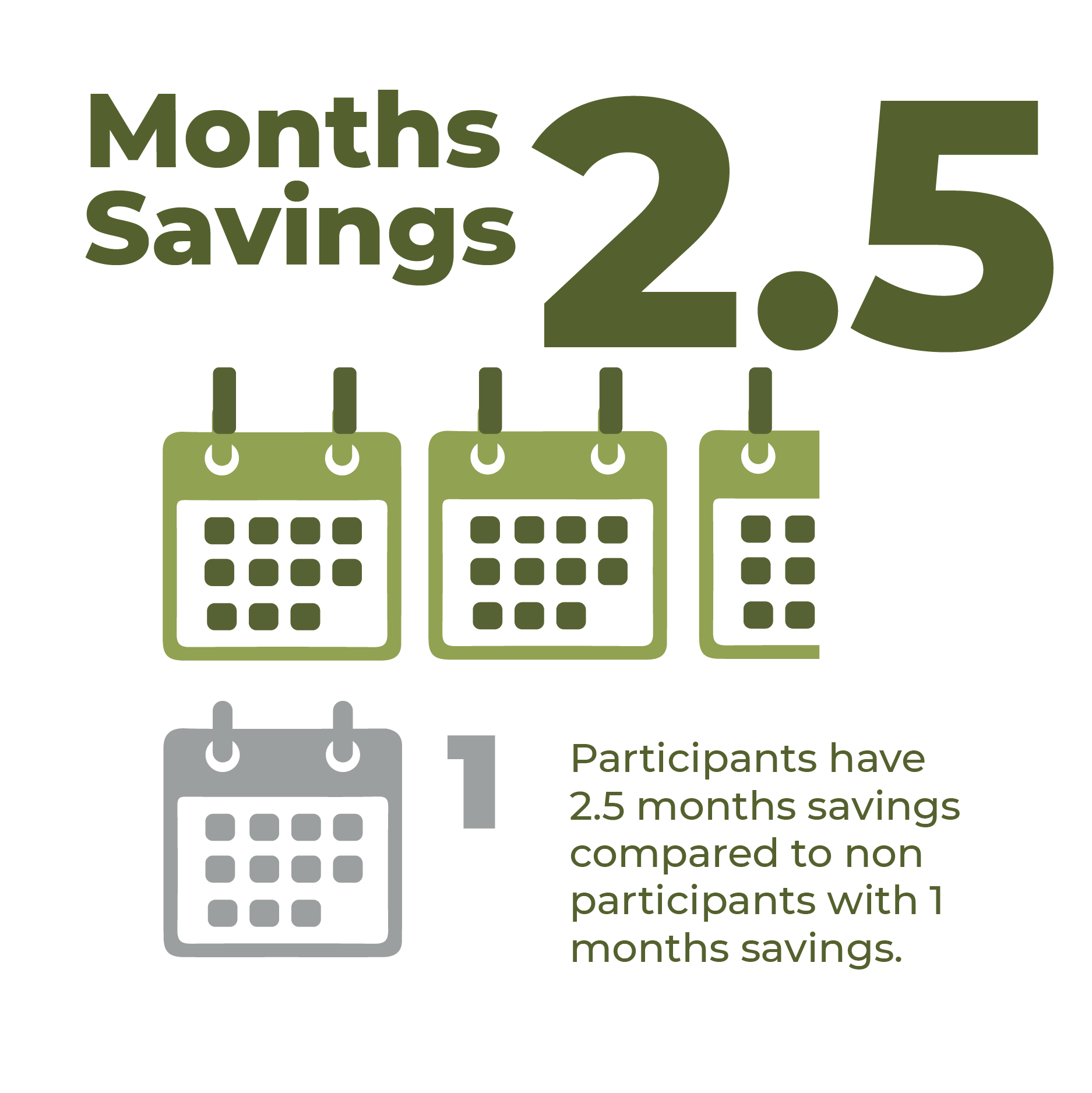 2.5 Months of Savings

Families experiencing poverty face many difficult choices. An illness, natural disaster, or other crisis can put their very survival at risk. Building emergency savings increases economic resilience and helps families create a better future.

Program participants have an average of 2.5 months of savings and are twice as likely to save as nonparticipants, who typically only have one month of savings.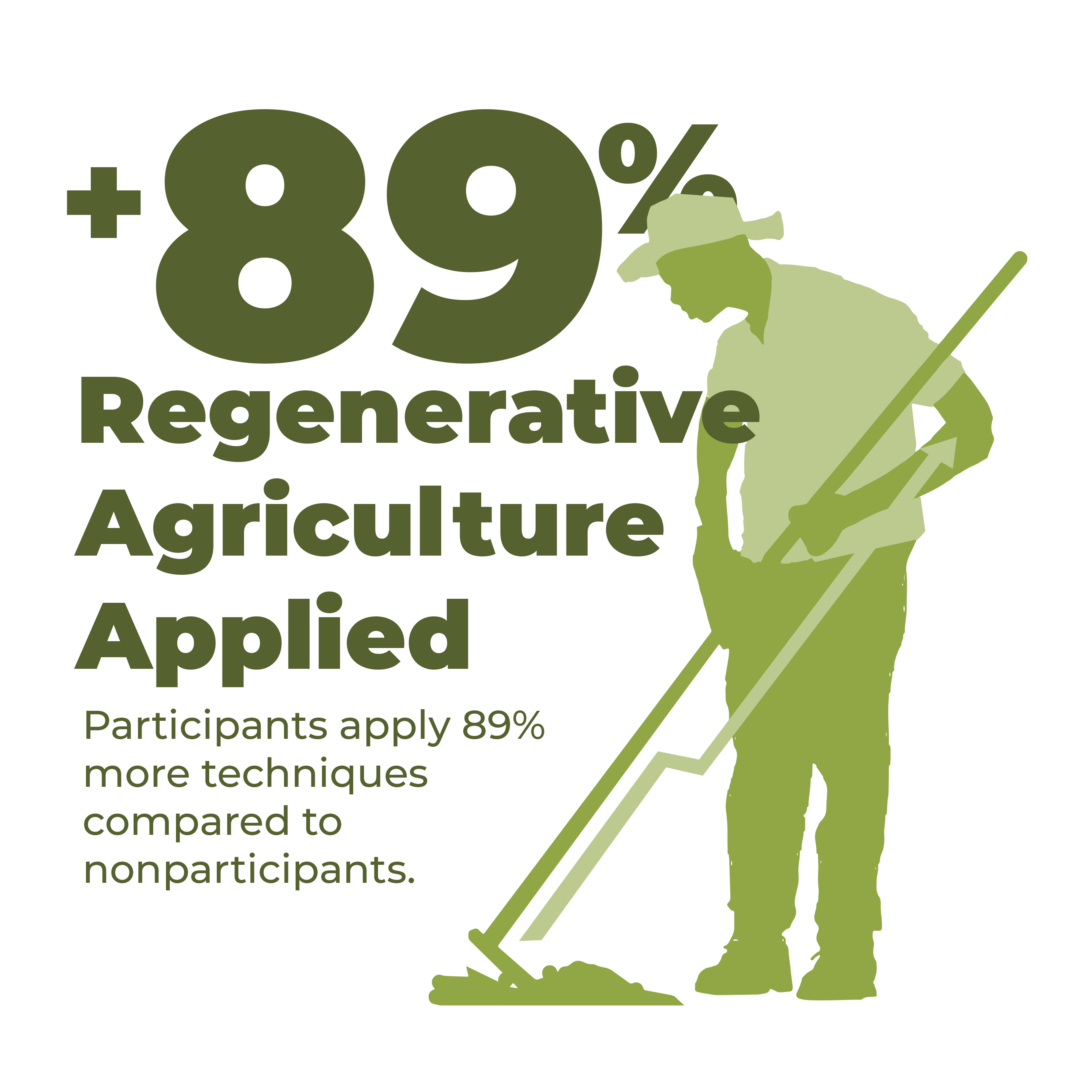 89% Increase in use of regenerative agriculture

Families are trained in and apply regenerative agriculture techniques. These practices are revitalizing farms and shared land throughout their watersheds, especially in critical ecosystem zones.

Compared to families in nonparticipant (control) watersheds, partnering families are applying these restorative practices at a far greater rate.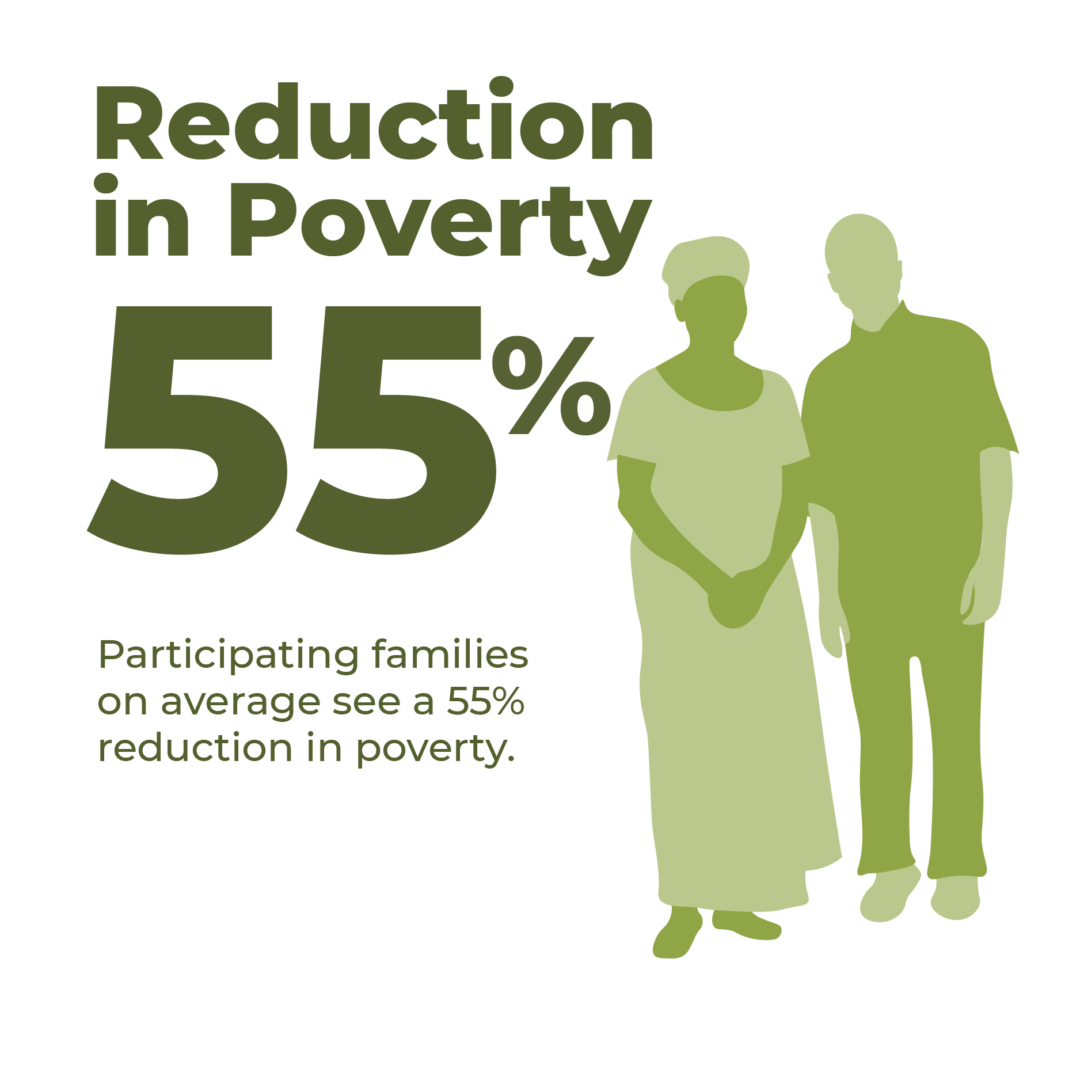 55% Reduction in Poverty

Program participants experience a 55% reduction in poverty levels. Using the 12 indicators of the Multidimensional Poverty Index (MPI), after three years, partnering families in the Democratic Republic of the Congo (for example) have sufficiency in an average of four more areas vs the comparison group.

This growth makes families more resilient and able to improve their quality of life, benefiting themselves and the next generation. We observe that people have greater hope, a stronger sense of responsibility toward their community, and environmental stewardship.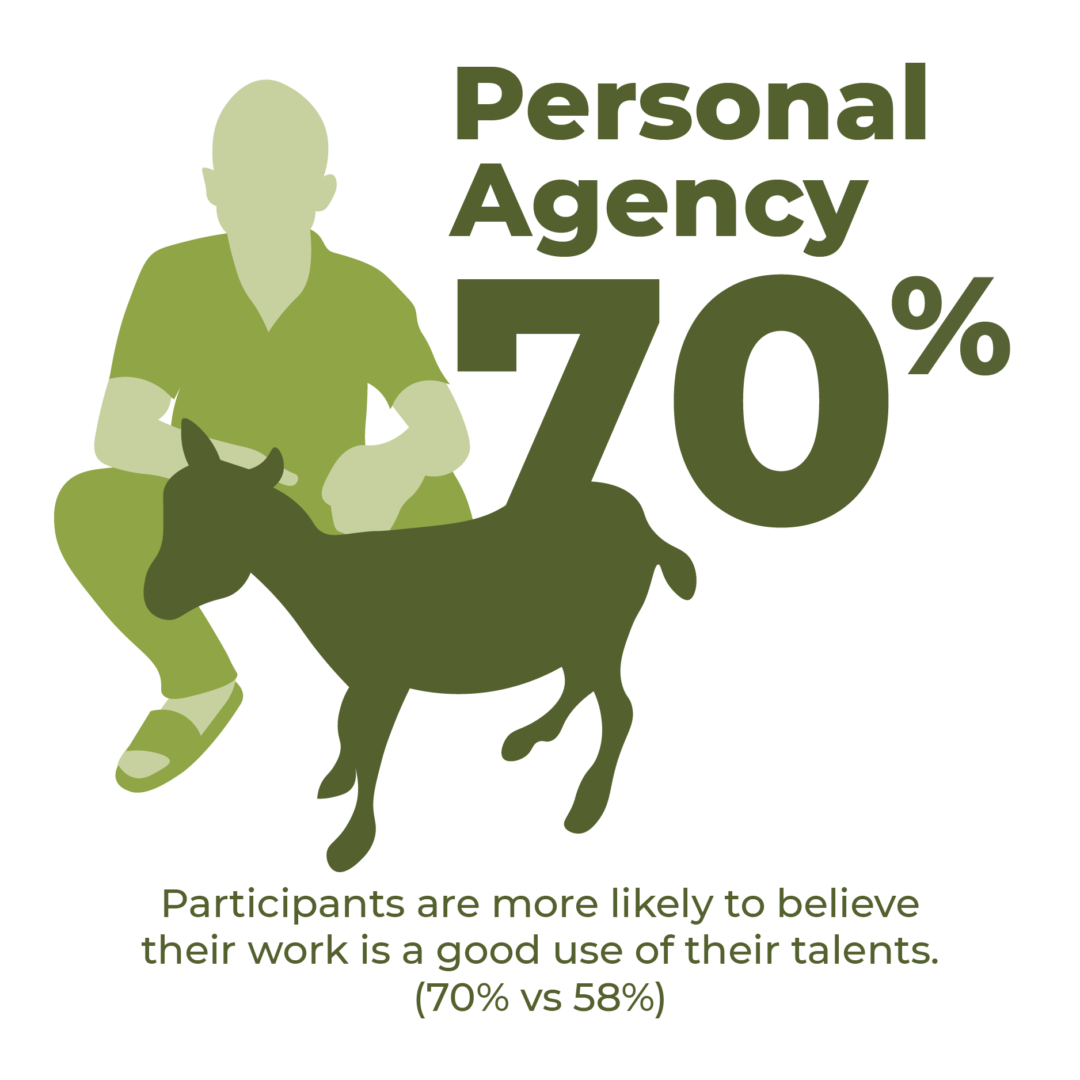 70% Believe their work is a good use of their talents

Growing in faith is not necessarily quantifiable. However, it is made evident through observable attitudes and actions. This statistic, compared to nonparticipants (58%) indicates that participants feel a greater sense of personal value and agency.

Faith is also put into action in caring for neighbors and strangers, reconciliation, commitment to spiritual practices, and unity. We observe that people also have a greater hope and a stronger sense of responsibility toward their community and environmental stewardship.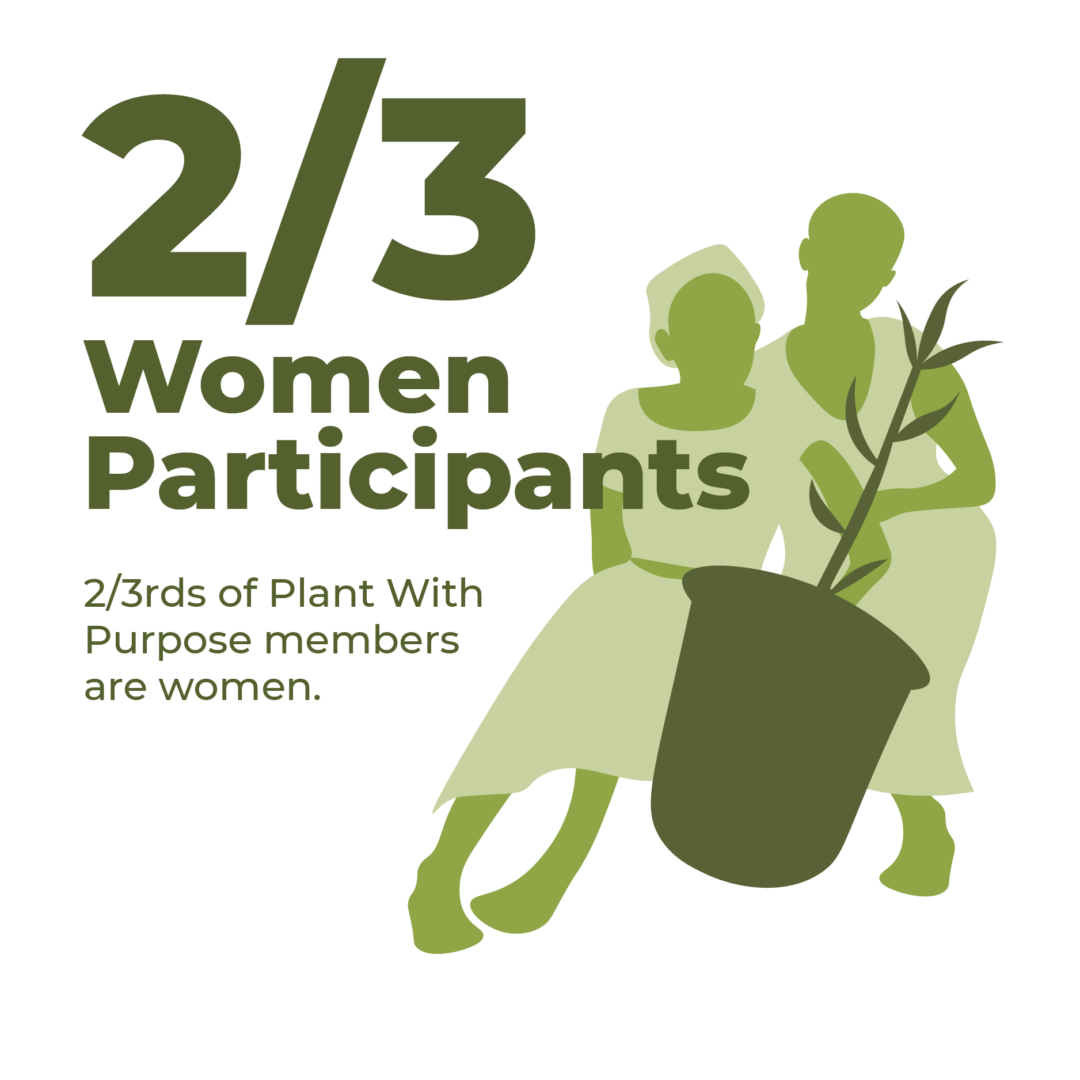 2/3 of Plant With Purpose members are women...

...reflecting the portion of agricultural labor done by women in regions like Sub-Saharan Africa.
Triennial Reporting
| Study Years | Reporting Year |
| --- | --- |
| 2015-2017 | 2018 |
| 2018-2020 | 2021 |
Research Methodology
| Process | Methodology | Tools |
| --- | --- | --- |
| Participatory Workshops | Community members share their experiences through mapping exercises and tools to help identify key changes in the watershed | Mapping exercises Facilitated discussion |
| Regional Surveys | Random sampling was applied, resulting in a total sample size of 4,225 households. Sample size supports a 95% level of confidence | Difference in Differences Study Household surveys comparing participating and nonparticipating groups and regions over time |
| Remote Sensing | Forest/vegetation density and health | NDVI (Normalized Difference Vegetation Index) and % Tree Cover Measures vegetation change using satellite imagery |
View our global work included on these international monitoring sites: