Mexico
Empowering indigenous populations is reversing poverty
Chiapas, Oaxaca, and Puebla are three of the poorest states in Mexico and home to much of the country's Indigenous population. Located in the southern parts of the country, these regions are home to renowned vibrant culinary, architectural, and cultural traditions. However, 69.5% of these families live in poverty, and their communities are often marginalized within mainstream Mexican society.
Plant With Purpose in Mexico
Extreme poverty causes farmers to migrate in order to find work to provide for their families. Women are often left behind to take care of children and household needs on their own. 
Plant With Purpose assists Indigenous farmers in restoring their land which, among many benefits, reduces poverty-related migration.
Return to Indigenous Agriculture Restores Food Security and Health
Plant With Purpose has effectively promoted regenerative techniques to restore degraded monoculture farmland and protect nutrient diversity in diets and soil. Our work has been able to draw from local Indigenous knowledge of crop cultivation.
Healthy gardens allow parents to provide more nutritious meals and send children to school. Partner farmers can also pay for health care, cover the costs of household necessities, and build a financial safety net in savings groups. Every month we hear news of workshops hosted across the region to spread knowledge and encouragement with neighbors.
Meet Some of Our Partners from
Mexico
Select an image to learn more.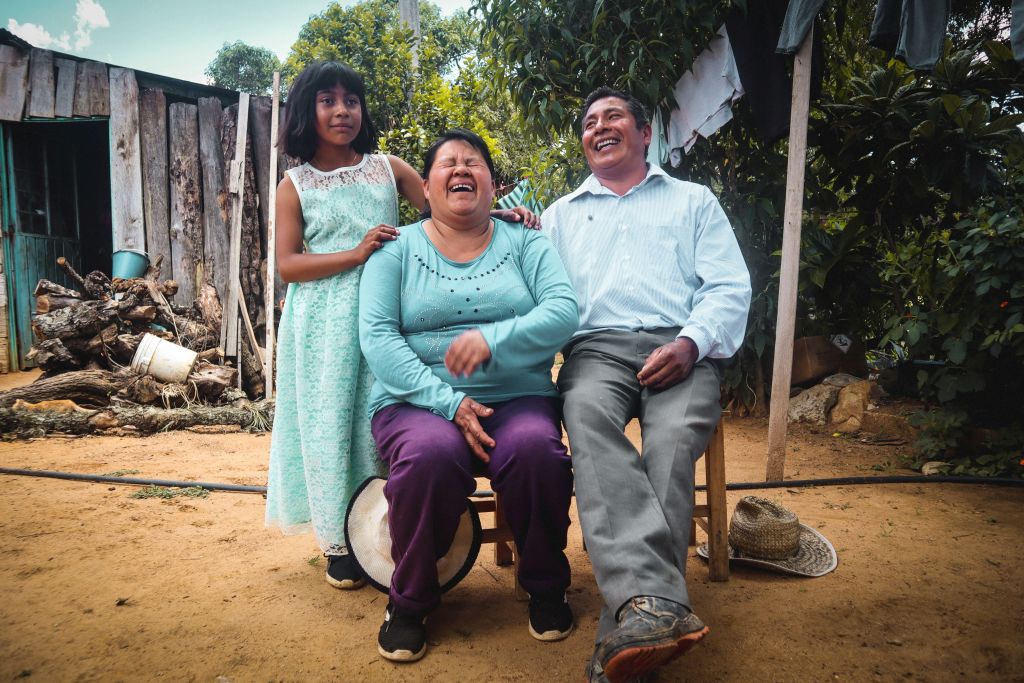 Buenavista: Don Carlos & Epifania's Story
Buenavista: Don Carlos & Epifania's Story
The work that was done was in vain because it did not yield. There was so little because we didn't know how to cultivate. We kept trying and trying to do better, but we didn't get the production we wanted.
Thanks to Plant With Purpose, now everything is different.
People need a good green space, with enough trees. After all, that was our purpose from the beginning of creation. We are supposed to live in a thriving environment, not in these conditions. Plant With Purpose's projects are accompanied by planting and reforestation, because ultimately, that's what we need to try to have a better life.
I believe that it is essential to continue trying to save this planet. One way or another, we have to try. At least where we live. We do not know, in other parts, how they are doing it, but at least in what is our space we try to sow to be able to leave a legacy to our children.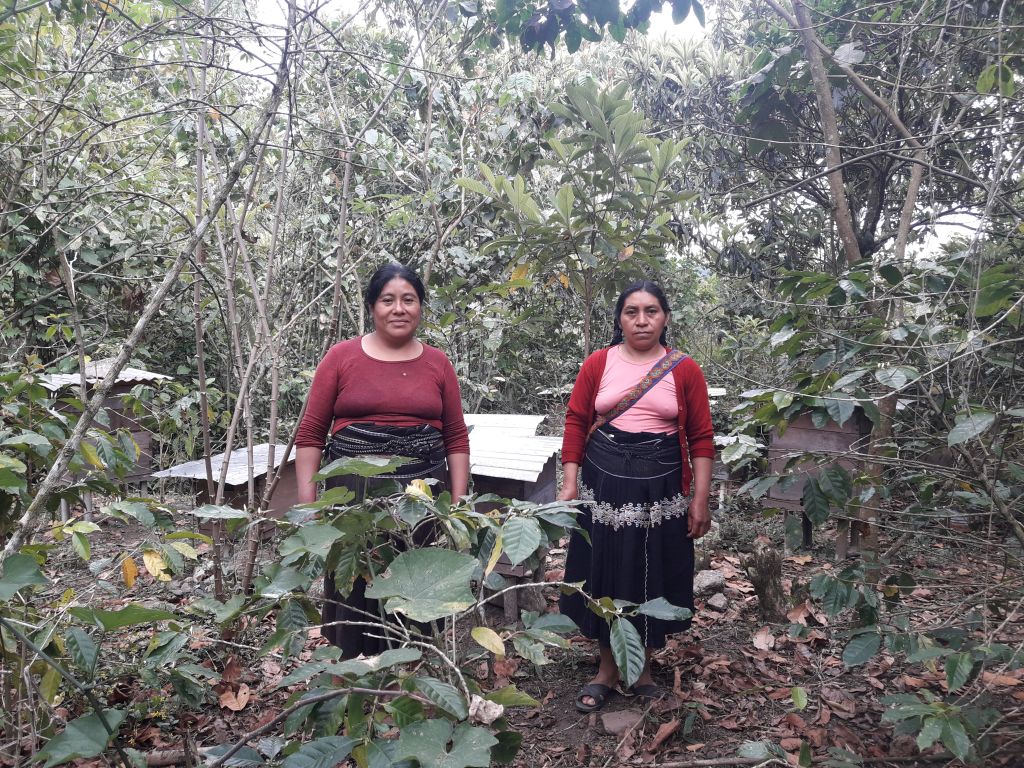 Antonia builds a coffee operation.
Antonia builds a coffee operation.
Antonia is a wife and mother of six. Through her Purpose Group, she received training on savings, organic honey production, raising poultry, and agroforestry. "Reforestation on our plantations has benefited both our coffee and chalum plants and our community. These renovations contribute to vegetation and have a positive impact on honey production…. I have also learned how to better raise poultry. I buy chickens and then fatten and sell them for an income that has been even more profitable than our coffee sales. By saving with our Purpose Group, we have access to loans that have enabled us to borrow and invest in our coffee and poultry enterprises." Antonia envisions expanding her production, something she believes is achievable now, thanks to her Purpose Group. "I dream of continuing to improve our coffee production with equipment for both wet and dry processes. For this next step, I need to invest in a coffee pulper."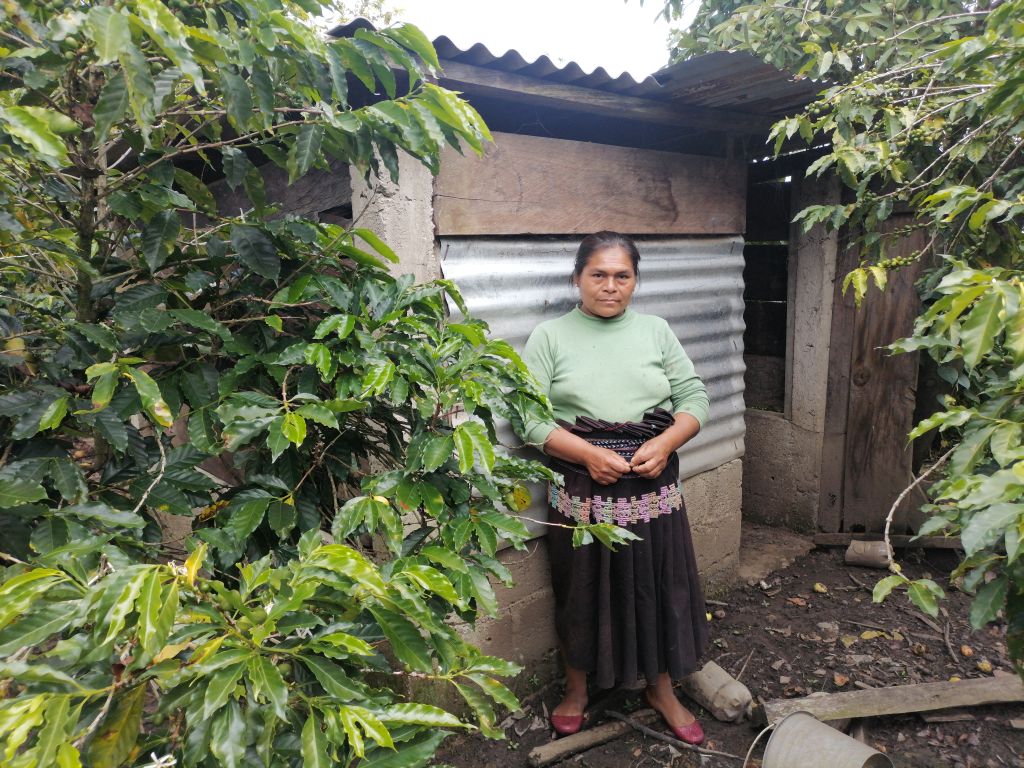 Angelina is getting close to her dream sewing business.
Angelina is getting close to her dream sewing business.
"Participating in the VLSA has helped me. Now I make the commitment to set aside money for savings and thus not spend it, I also have the interest of taking advantage of everything I produce, such as lime, lemon, orange and yuca to sell in the square. So far I have not applied for a loan in the group, but I have thought to do it in the near future because I want to buy industrial sewing machines, because my dream is to have a sewing workshop to make naguas, which are the traditional skirts of the region…. I pray to God for the idea of ​​a business that is economically sustainable for my family, and I believe that this business is the sewing workshop."
Frequently Asked Questions
Plant With Purpose works in the states of Oaxaca, Puebla, and Chiapas. These states have some of the highest levels of marginalization and indigenous representation. They also contain the highest levels of biodiversity in Mexico, representing some of the most threatened habitats in the world.
We continually monitor security situations and are in constant communication with our teams in the field. All of our teams in Mexico are comprised of local people, minimizing risk due to foreign status.
Though Mexico is the largest economy in Latin America, it is still a developing nation. Socioeconomic poverty metrics in the states of Oaxaca, Chiapas, and Puebla are many times below the national average.
READ MORE FAQs
Our Global Impact
USA
Our Global Headquarters:
4747 Morena Blvd., Suite 100,
San Diego, CA 92117
858.274.3718
[email protected]