April 2022
The first Friday of each month, our Plant With Purpose staff and partners around the world join together in prayer for our partners and our work. We invite you to join with us, lifting up these praises and prayers to God and seeking his continued favor and protection over this important global work.
Burundi
Praise God For:
His protection throughout the month of March. Almighty God has kept our staff, our families, as well as our large Plant With Purpose family, may his Holy Name be truly praised.
The smooth running of our staff retreat on the theme "Patience, a Temperament that Defies Failure," facilitated by a member of our board. The retreat was a success and excellent for the staff who really took advantage of this moment to carry out a personal and deep reflection. It was also a time to make a new commitment to patience in our families, at work, and in the communities we serve.
Having submitted our Three-year Operating Plan on time. May the Lord be truly glorified.
A member of our staff and assistant of the Rukuzira watershed who has been hospitalized following an illness. Currently he is at home but still under treatment. May the hand of our Lord Jesus Christ continue to heal him.
We Pray For:
More protection during this month of April. May the Lord Jesus Christ continue to guide us in all our actions as well as in these moments of quarterly reporting.
The monitoring and evaluation team for its special data collection activity across all our eight watersheds. May the Lord therefore protect the members of this team in this moment of intense rain and where the tracks are very slippery.
Plant With Purpose U.S. staff visit to Burundi, which is planned for early in May. May the Lord intervene in all the stages of preparation for this visit as well as in this journey of our distinguished guests for his glory and for our joy.
Democratic Republic of the Congo
Praise God For:
His protection and health of our staff with their families during the COVID-19 pandemic.
The COVID-19 situation improving in our country and some restrictions being lifted.
The spiritual renewal department staff, who organized the visit in Luvubu watershed to attend Sunday service in one of the churches we partner with and share about the Theology of Work. Good testimonies were shared.
The two staff who lost their parents, especially Hubert who lost his father and Sibomana who lost her mother, are now back at work and their families are doing well despite that loss.
The successful visit of the monitoring and evaluation team who conducted field visits, collected good testimonies, and gave some recommendations for program improvements.
We Pray For:
The third quarter report to be submitted on time and also for this time of data collection.
The staff meeting and some participants from different watersheds to share about program success and challenges. This meeting happens at the end of each month.
The safe travel of our program manager, Birori, in Bukavu to start the preparation for the upcoming Plant With Purpose staff visit in the DRC in July 2022.
The sustainable security situation in our region especially in our watersheds. These days, we are observing the positive change in terms of security in all our watersheds.
Dominican Republic
Praise God For:
The workshop "Empowerment, Challenges, and Strategies of the Church Today" held in the community of Pensón, in the New Jerusalem church. 43 leaders from different churches participated in this activity.
The abundant rain that we have had. These rains have been very favorable for the farmers sowing their crops.
We Pray For:
The pastor of Majagua, Glenny Mendoza, because her father passed away. We pray for strength and comfort from God in this difficult time.
The relatives of Mr. Fernando, a Purpose Group member, who was killed due to a conflict in his community.
The end of the quarter, so that the goals are successfully met.
The recovery of our colleague Melvin Tejada who recently suffered a traffic accident and will have to operate on his hand. We pray for strength, God's provision of the resources he needs, and his speedy recovery.
Ethiopia
Praise God For:
The successful program implementation and the continuous protection and care for the world's people.
We Pray For:
God's bounties in the world and His continuing protection and care for all His creations.
Haiti
Praise God For:
Walner, who's father is very sick. Please, pray for relief for his father.
The security and the safety of the team and the partner farmers.
The completion of the third quarterly activities without issue, even the situation of uncertainty in Haïti.
We Pray For:
People in one of our watersheds who face a severe drought where even picking up water in the springs is very difficult. The trees in the nurseries are suffering from lack of water.
The ongoing security of the team in the cities and on the field.
An agreement between the politicians to solve the different problems the country is facing.
Mexico
Praise God For:
The visit of Paul Thompson, Josh Kyallo, Milmer Martínez, and John Richert, from Plant With Purpose U.S. to our programs in Puebla, Chiapas, and Oaxaca. Because God kept you safe during your trip. We are grateful that through the interaction with the staff, the communities, and our Board of Directors, we had very productive dialogues.
His provision through each donor.
The health of the staff, because God protects us every time we go out to the community or office. We also give thanks for the community promoters, their families, and the great work they do.
We Pray For:
The situation in the municipality of Oxchuc, in Chiapas, and that they find mechanisms that help them resolve their political conflicts and the communities live in peace.
The participants in the "Identity and Vocation" workshops and for the workshops with church leaders during this month, so that they may be very fruitful.
We continue to pray for the health of Ing. Eduardo López Cortés, so that all of him may be strengthened in the Lord and have access to medical treatments that have not been possible due to COVID-19.
Tanzania
Praise God For:
The ongoing M&E (monitoring and evaluation) exercise. Through this we will be able to evaluate ourselves to see the progress of the program.
Our newly wedded staff, Blasio Paul.
The good health, protection, and His tender care among all Floresta Tanzania staff. Glory, honor, and praises to Him who sits on the throne for His endless love.
We Pray For:
Our farmers and their families to be strong and resilient and not be discouraged by the rainfall shortage.
Our colleague Blasio Paul who recently lost his father. May God continue to touch his heart and grant him peace and restoration
Successful accomplishment of quarterly targets as we prepare ourselves for the staff review meeting that will take place in the first week of April.
Our Country Director and management team. May God keep on giving them wisdom and strength as they lead program growth and the team of staff.
Our brothers and sisters in Ukraine as well as Russia. We need God to intervene and protect His people.
Thailand
Praise God For:
The International Partnership Planning Meeting. We had a good plan for being partners with others. We have learned and gained a lot of information.
Our operation during the pandemic.
All our supporters and partners who keep praying for and supporting UHDF.
We Pray For:
The final TOP (three year operating plan) with Plant With Purpose.
Starting work with two new watersheds which are Mae Ta Chang and Mae Yang Min.
A new staff member who is going to work with UHDF in two new watersheds.
United States
Praise God For:
A safe, fruitful, and inspiring visit to the Mexico program for Paul, Josh, Milmer, and John.
Expanding our team. We give thanks for Emily Thome, who transitioned to a full-time Grant Writer, Shiloah Williams, joining the marketing team as the Donor Communications Specialist, and Mckinley Lewandowski, joining our team as a Regional Representative Associate based in Denver, CO.
The amazing donors who partner with Plant With Purpose and our mission. We have officially surpassed our income in fiscal year 2021, making 2022 our largest year yet (and still in third quarter)!
We Pray For:
Our ongoing search for country directors for the programs in Ethiopia and Malawi is in full stride. Please pray that God would put the most well-suited and experienced candidates into view over the next couple of months.
Our growing U.S. team. As we look to add even more staff (including a talent acquisition manager), we pray that God will guide the right people to our team, and for wisdom to sustainably grow our team.
Josh, Milmer and John as they travel to the Dominican Republic for program and operational planning and discussions about several very exciting future program prospects that are in the works.
The cross-functional team that is working hard to build out our approach to receiving and managing programs using carbon credits. This is a complex but potentially very significant opportunity for Plant With Purpose and our country partners around the world.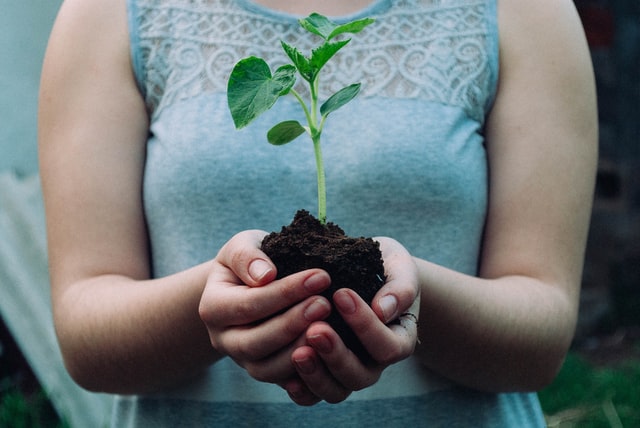 Inspiring Stories.
Actionable insights.
Sustainable living tips, and ways you can make a difference