We love to share stories of transformation. Of course, transformation is a process. When you invest in our programs, the most exciting results become apparent years down the line. However, there are some changes that can be noticed fairly early on. While a newly planted tree will still be quite small a few months down the line, the outlook of the community that planted that tree might have changed a great deal.
We recently spoke with members of Purpose Groups in NamKohk and MaeTaChang in Thailand. These are some of the newest Purpose Groups in watersheds we have only recently started working in. We want to share a look at what it's like for our partners when they are just a few months along in their journey.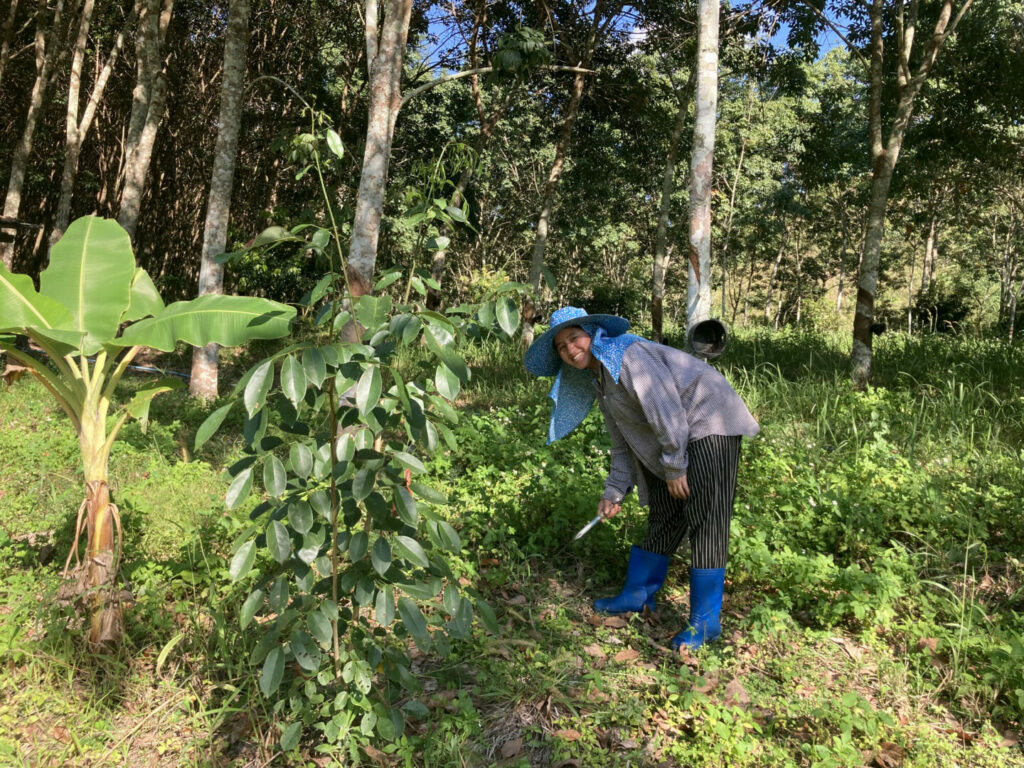 Liyan is a farmer in MaeTaChang, and while the environmental challenges in that area have been apparent to him for a long time, he sees the formation of his Purpose Group as an opportunity for each member of the community to embrace their role as a caretaker of the environment.
"There is still a lack of knowledge around cultivation techniques on our farms, which affects our crops. The soil isn't in good condition, drought persists, and the crop yields are not very good. 
Recently, I joined a Purpose Group and started an agroforestry plot. I am very excited about them and I have passed the agroforestry course. Before, we had no knowledge of agroforestry. I am just starting out. However, I have already planted trees in a community forest and I am beginning the process on my own plots. 
In the rubber tree fields there is still not enough plant diversity. I joined Plant With Purpose to help develop the area. I want to make the land have a variety of crops so we can maximize its benefits.
Everyone who uses resources must realize and appreciate the value of the environment.
Even though our group has only been together for four months, we are starting to see the difference. I have saved money in the Purpose Group savings program. Now I have a fish farming project, along with my agroforestry plots. I am proud to have started working on agroforestry.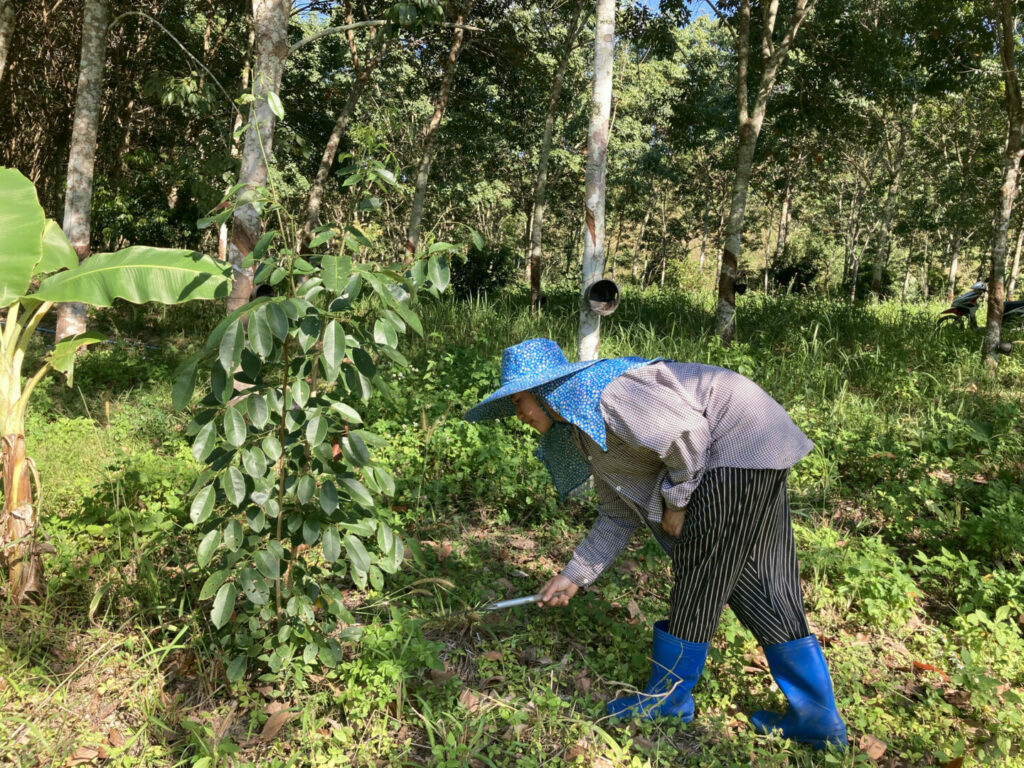 I feel proud of what I do and what is developing. Being part of community development alongside my neighbors allows us to have food security, to reduce the use of chemicals in my own area, and tobe a good example for neighbors as well for the people around the community. In the future expect that I will be able to pass along this knowledge.
We want to take time to talk and exchange with each other: the family and members of the Purpose Group, and neighbors in the community. We all participate in the restoration of natural resources and the environment. Our community now cooperates with solidarity, planting trees in community forests.
Understanding God's creation and participating in protecting natural resources and the environment is my role."
–Liyan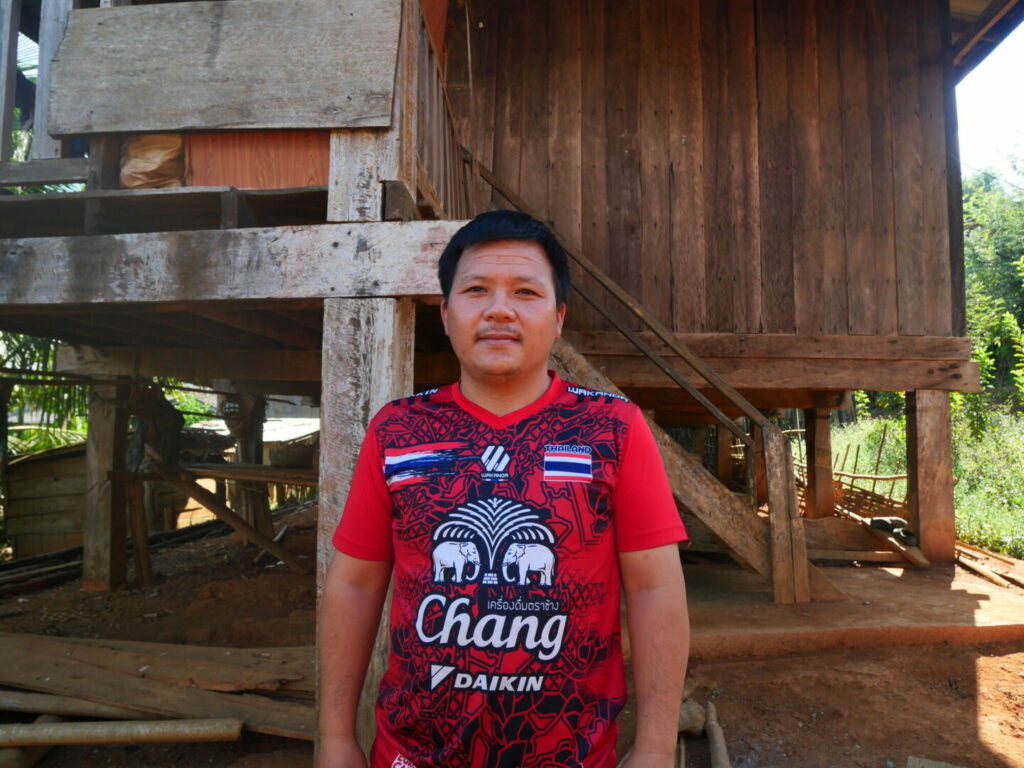 Jah La is only four months into his Plant With Purpose journey, however this has already changed the way he practices farming. He has taken a leadership position in his Purpose Group in NamKohk and sees how new practices have even created a festive atmosphere in his community.
"Before Plant With Purpose, I farmed without knowledge. I only practiced monoculture cultivation and had to keep increasing my use of chemicals. Doing this constantly led to a weak amount of agricultural production. Our crops didn't grow as expected. They were low in quality and sold for low prices. People here did not know much about soil conservation.
Today I am the Chairperson of my Purpose Group and also as a soil conservation demonstrator. I am excited to keep learning to work together with my neighbors. I want us to learn soil treatment techniques in order to improve soil structure. We must take care of the soil so that it is ready to produce good and quality products.
The environment, forest, soil, and crops are abundant. However, nowadays, the environment is depleted. There is monoculture farming and the increasing use of chemicals leads to environmental degradation.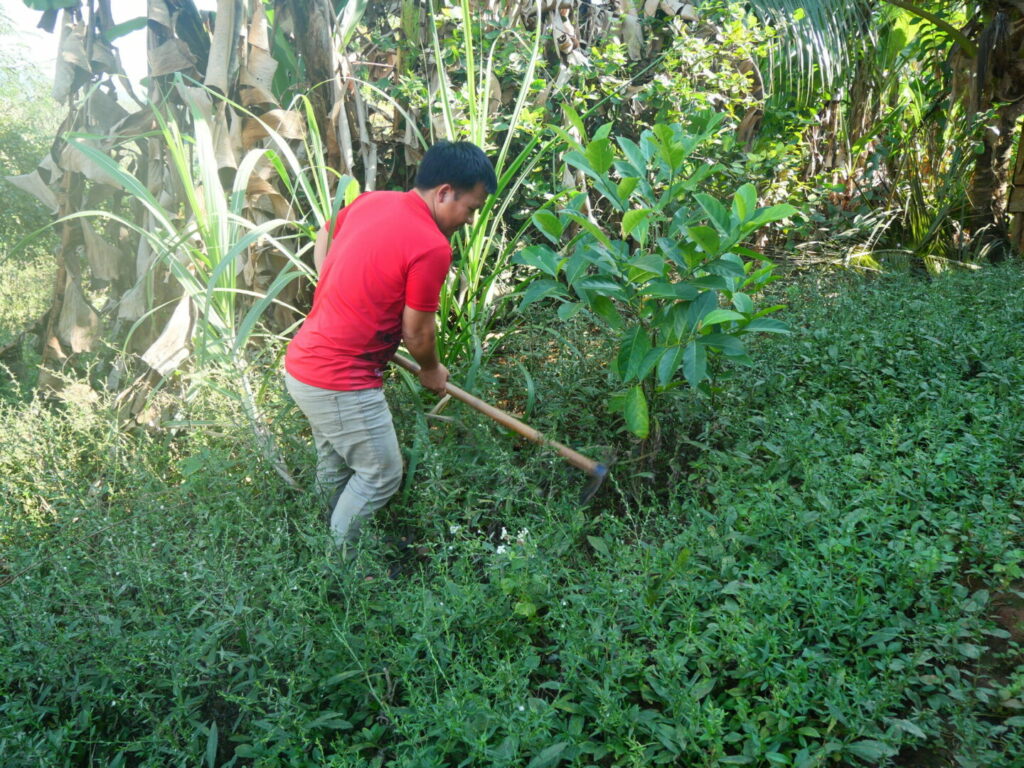 Planting trees in a community forest leads to a better environment and planting fruit trees on my own land can generate income as well.
We now have a greater awareness of protecting the environment and this benefits families and the community. There is an increase in reforestation, both on my own land and in shared forests. I also study how to take care of the environment. This includes learning activities that protect one's own land, like reforestation and making fire barriers. More trees lead to a better environment. 
I understand how to take care of trees for good productivity. I have practiced on my own land, made level rows, and planted fruit trees. Those trees haven't grown enough yet to bear fruit and I have just begun cooperating with Plant With Purpose. Participating in these activities has promoted Purpose Groups, created unity within the community, and furthered cooperation in the community.
Our group had a share out during the New Year festival. They let all members have money to spend on the celebration. 
My relationship with my family is full of understanding, working together, and unity. I have a good relationship with God, protect God's creation, and believe that nothing would draw me apart from God."
–Jah La
To support our work in Thailand, visit here!