Many of you may be wondering how the pandemic impacts our international partners? The effects of this virus will be severe if they infiltrate communities like the ones where we work, as infrastructure is extremely limited. Many subsistence farmers are often immunocompromised. Please pray against its spread.
We have also been in close communication with our international partners. Our years of investing in trust and collaboration will be invaluable at this time. Here are some of the responses that we've heard back. Please keep in mind that this pandemic situation is rapidly evolving, and some of these responses are based on our best knowledge as of mid-March 2020.
Haiti
"The staff here in Haiti is aware of the complexities of the spread of the virus. The same advice is being shared with the communities where we are working. Also, even before the COVID-19, because of the insecurity throughout Haiti, I have previously advised the non-local staff to limit their travel from their houses to their areas of work. We are in the process of writing a plan for when the pandemic reaches Haiti. Officially, any case will be confirmed by the Haitian public health authorities. We will remain prudent."
–Haiti Country Director
Dominican Republic
"Since we heard about the first cases in-country, we have put into practice the basic security measures to avoid contagion.  Thank God, our staff thus far has had no difficulties regarding the COVID-19 pandemic. We do not have specific information about the savings groups we serve at the moment. 
With the team we were discussing the possibility of distributing some basic security information, especially to groups that have limited access to public information. We will keep in touch with any eventuality."
–Durbel Lora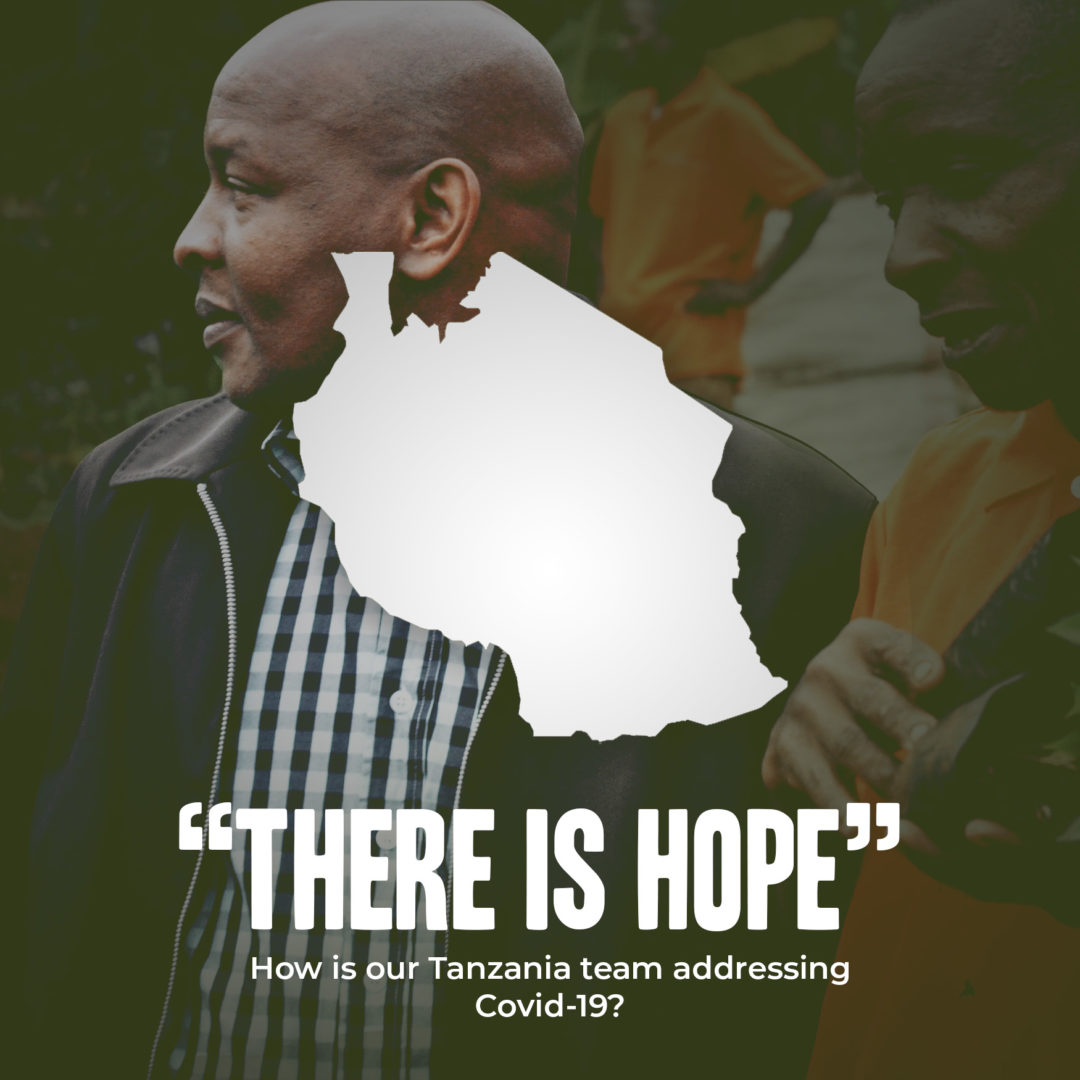 Tanzania
"I would like to take this opportunity to greet you in the name of Jesus. Thank you for your concern regarding Covid-19 pandemic. At Plant With Purpose Tanzania, we have assessed the situation and identified the main risk factors as we carry out our daily activities. 
These includes (but isn't limited to) overcrowding, shaking hands and/or hugging each other. We have agreed to take the following precautions against the danger of the virus. However, the good news is that there is hope in trusting God, Creator of Heaven and Earth (John 16:33, John 14:2).
To make sure we have peace with God (Jeremiah 29:11 & Matthew 24: 7). We have agreed to ask God to help us through this calamity for he is able. (2 Chronicles 7:14).

To spend every Friday of each week fasting and asking God to save us from this tragedy.

To take good care of ourselves by following the advice provided by the Ministry of Health. Infections can be minimized/avoided if we follow the advice provided by the Ministry of Health,

Make sure all of our offices and group meetings have running water for hand washing and sanitization

To reduce unnecessary travel.

To avoid overcrowding during weekly group meetings.

Temporarily separate group members or employees who feel ill as they receive appropriate treatment.

Eat foods that boost the immune system, drink enough water, do exercises, get enough sunlight, get enough sleep at night, and trust God."
–Richard Mhina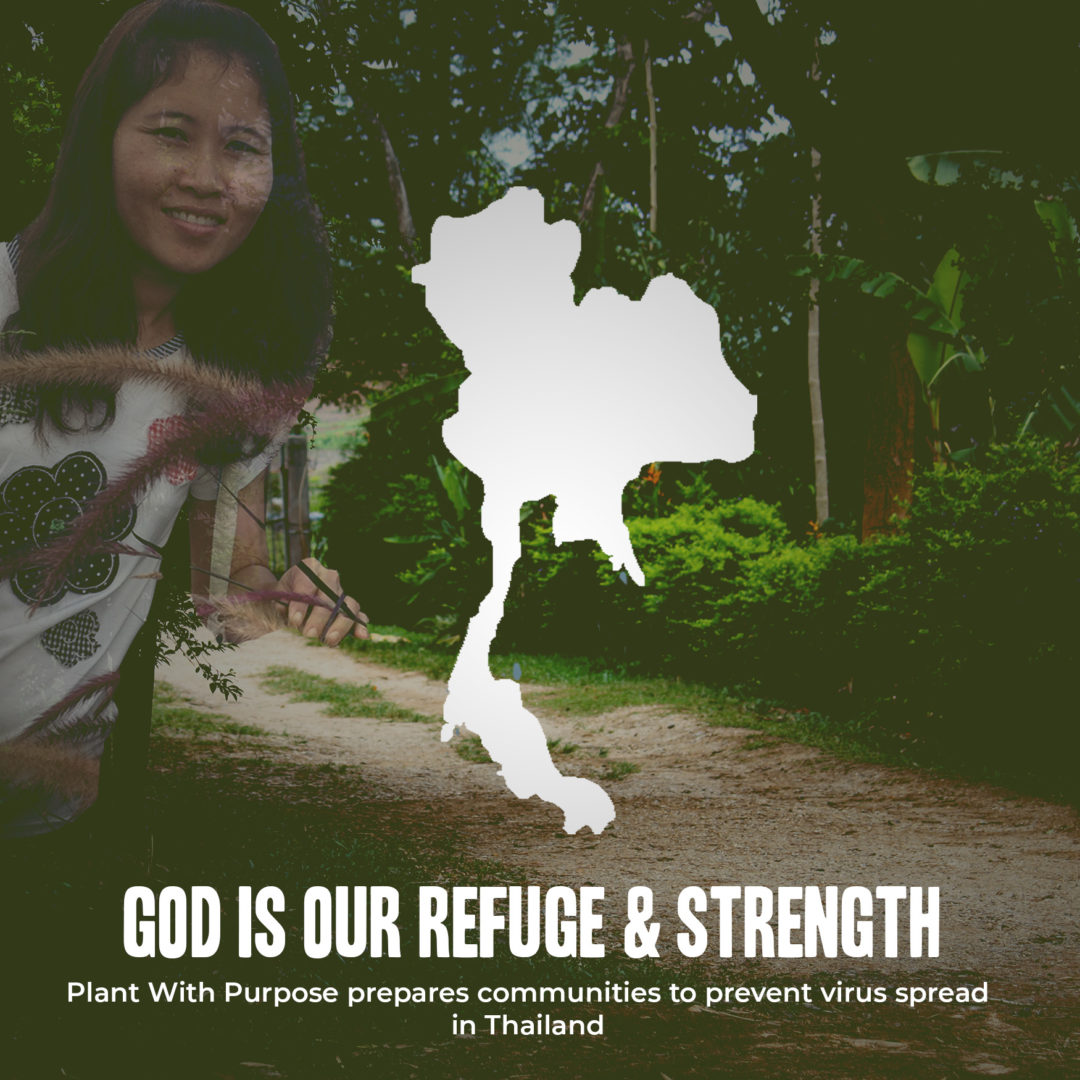 Thailand
"The virus is spreading very fast in Thailand at the moment. We are not sure about our neighboring communities at this time.  
I shared your message with all staff and I am encouraging them to find the best way to continue our work with each of the target areas we are working with. Many activities have had to be postponed because government public health advisories will not allow us to conduct any trainings, meetings or workshops during this period.  
Our staff is aware of the recommendations to avoid the COVID-19 virus and they are passing this pandemic information along to the communities we are working as well.  Our God can prevent and control all disease and will keep his people safe..
Psalms:46:1 God is our refuge and strength, a very present help in trouble.
Thank you and we'll keep praying!"
–Wah Arttawuttkuin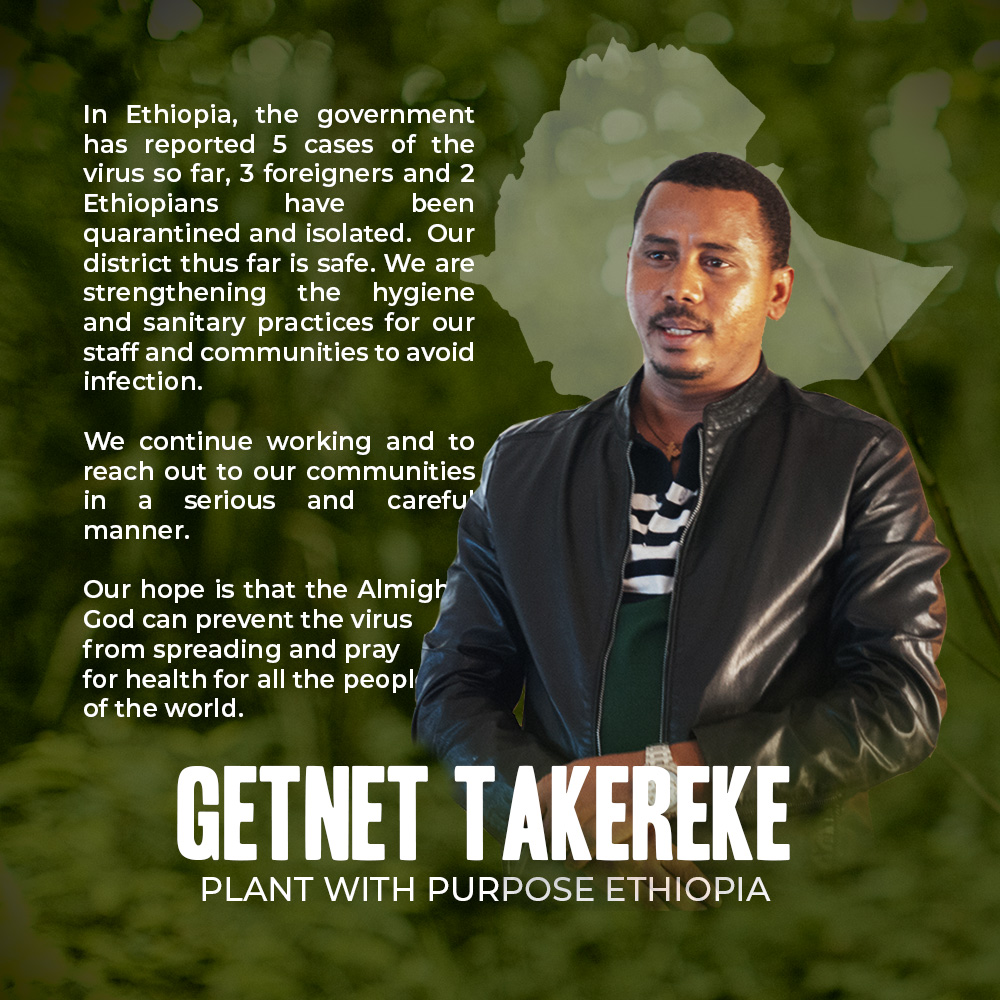 Ethiopia
"In Ethiopia, the government has reported 5 cases of the virus so far, 3 foreigners and 2 Ethiopians have been quarantined and isolated.  Our district thus far is safe. We are strengthening the hygiene and sanitary practices for our staff and communities to avoid infection. 
We continue working and to reach out to our communities in a serious and careful manner.  
Our hope is that the Almighty God can prevent the virus from spreading and pray for health for all the peoples of the world. 
"The LORD will strengthen him upon the bed of languishing: thou wilt make all his bed in his sickness." — Psalms 41:3 (KJV)
Thank you!"
–Getnet Takereke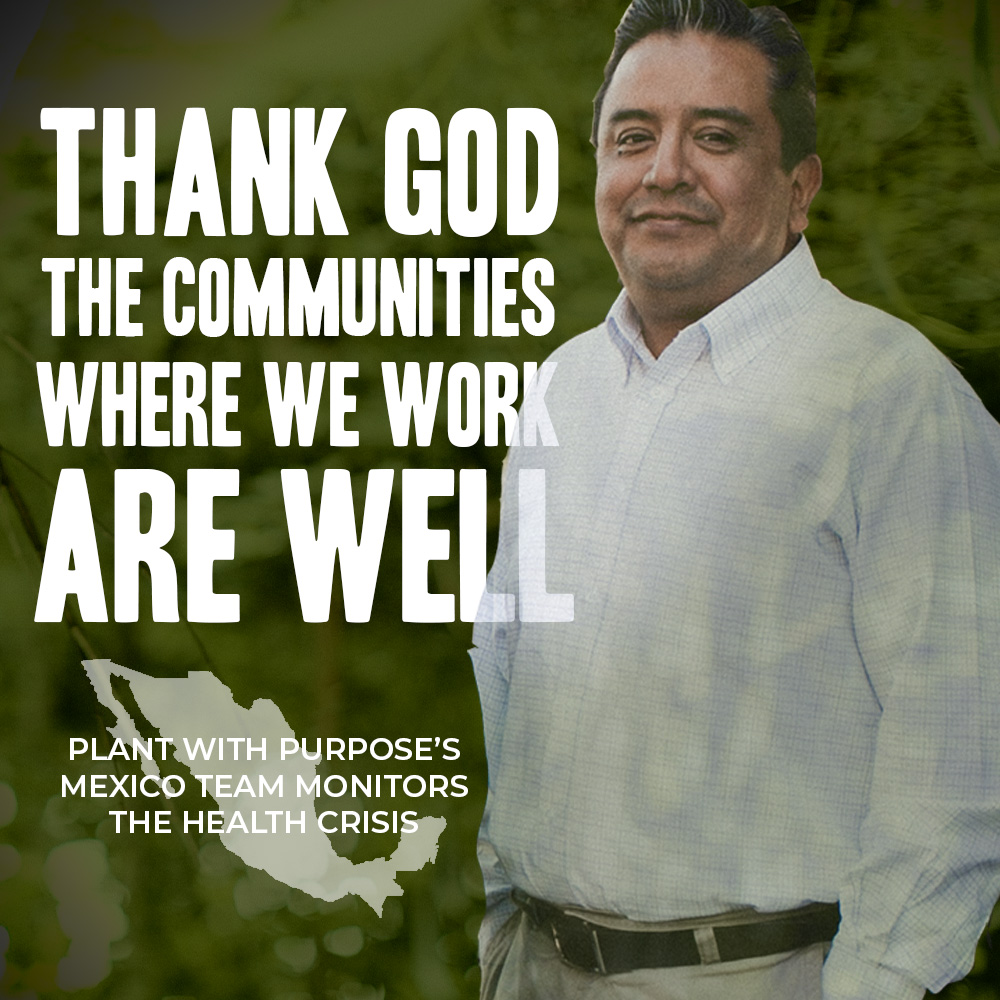 Mexico
"We share your thoughts and feelings about the evolution and impact that COVID-19 is having in our respective countries and in other parts of the world, therefore together with the team we are taking the necessary preventive measures and we are following the recommendations of our local government. However, we will keep you informed about this situation and in communication with you about any major contingency. 
Thank God the communities where we work and the staff are well and we pray that our Lord will guard and protect us all."
–Luis Alberto Castellanos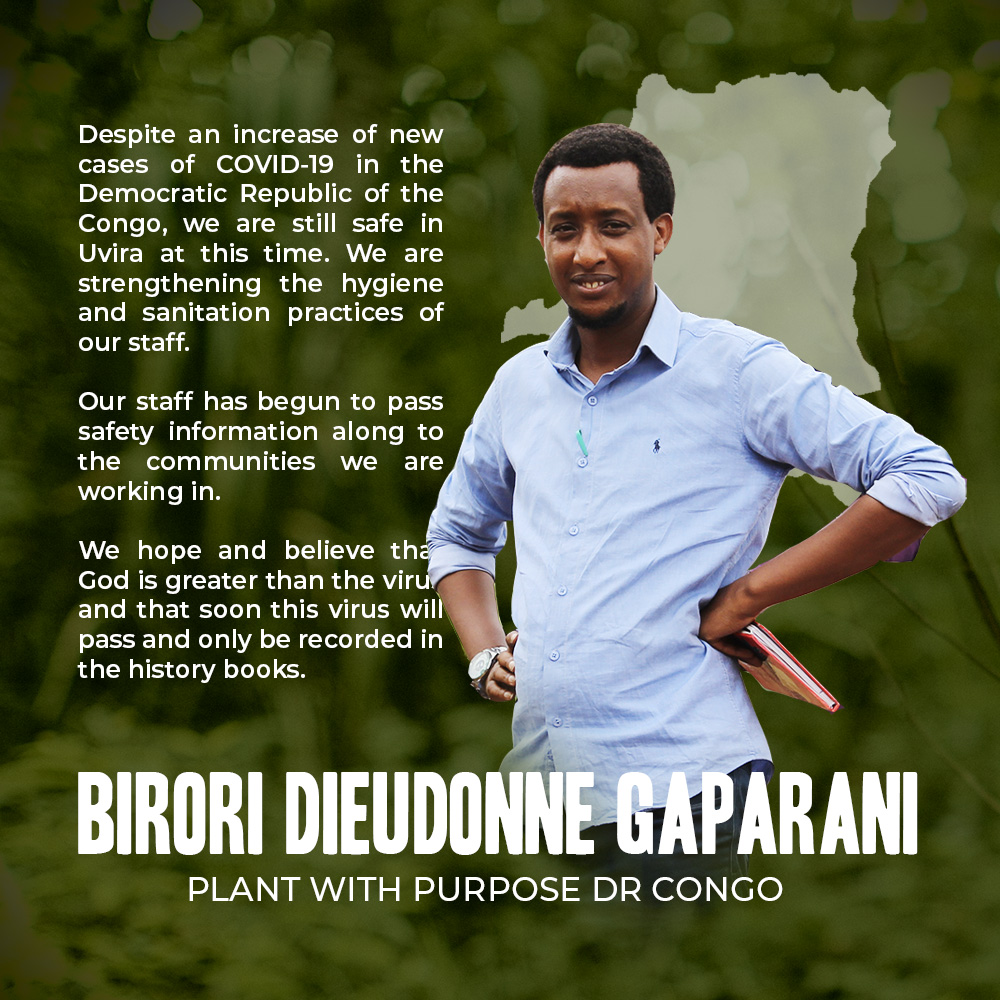 Democratic Republic of Congo
Despite an increase of new cases of COVID-19 in the Democratic Republic of the Congo, we are still safe in Uvira at this time. We are strengthening the hygiene and sanitation practices of our staff.
Our staff has begun to pass safety information along to the communities we are working in. We hope and believe that God is greater than the virus and that soon this virus will pass and only be recorded in the history books."
–Birori Dieudonne Gaparani