In Loving Memory of Kirstie Hibbard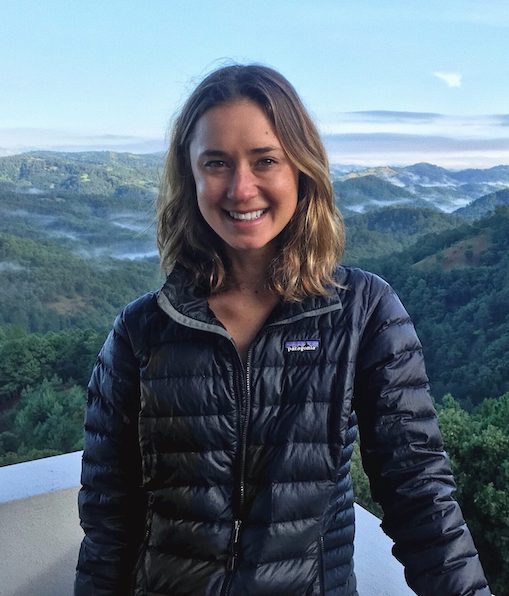 KIRSTEN (KIRSTIE) EVA HIBBARD
1992 - 2021
"LET YOUR LIGHT SO SHINE BEFORE OTHERS, THAT THEY MAY SEE YOUR GOOD WORKS, AND GLORIFY YOUR FATHER WHO IS IN HEAVEN." -- MATTHEW 5:16
On the morning of January 26 we were devastated by the loss of our beloved Kirstie Hibbard.
Kirstie was a bright light and will continue to shine as we remember her. Kirstie lived a beautiful life, cultivating a strong faith, building a vibrant community, and a profound sense of appreciation for God's creation- especially the ocean. Kirstie often said that what brought her the most joy was being around people. She loved and was loved by friends, family, colleagues and especially her family including her parents, Doug and Kathie, and her sister Katie. She was also a constant source of joy and encouragement for all who knew her.
Kirstie was a graduate of Point Loma Nazarene University and J Serra High School where she excelled academically, socially, and made an impact by advocating for the environment. Beyond all of her many accomplishments, Kirstie was loved by all.
A LIVING LEGACY
In lieu of flowers, the Hibbard family has requested that trees be planted around the world, through Plant With Purpose, expanding her legacy of passion for people and the environment. These trees will continually restore our earth and help lift families out of poverty - work she was committed to every day of her too short life.
In addition, the family has asked for us to share stories, memories and appreciation for Kirstie.
Please use the links below to respond in Kirstie's memory:
Cards and messages can also be sent to:
Hibbard Family
c/o Plant With Purpose
4747 Morena Blvd. Suite 100
San Diego, CA 92117
(No flowers please)
THANK YOU
"NOT ALL OF US CAN DO GREAT THINGS. BUT WE CAN DO SMALL THINGS WITH GREAT LOVE."
-MOTHER TERESA