Right now is a volatile time for the Democratic Republic of the Congo.
In February, The Economist issued a magazine cover picturing a Congolese soldier with the headline Heading back to hell: Congo in Peril.
This is a headline nobody wants to see.
The Democratic Republic of the Congo (DRC) has endured a history of conflict, poverty, and atrocity for decades. An election year and political discord threaten the relative stability the country has seen in recent years.
Dozens have already been killed in protests, leading many to fear the possibility of a civil war.
A few weeks ago, the Pope echoed global concerns with a statement and call to prayer. "Unfortunately, troubling news continues to come from the Democratic Republic of the Congo," he announced. "Therefore, I renew my call for everyone to commit to avoiding all forms of violence."
He is not the only one requesting prayer.
Plant With Purpose's in-country partners have also appealed for prayer in response to the uncertainty that surrounds their nation. The region of South Kivu, where our DRC operations are based, have experienced recurring conflict for many years.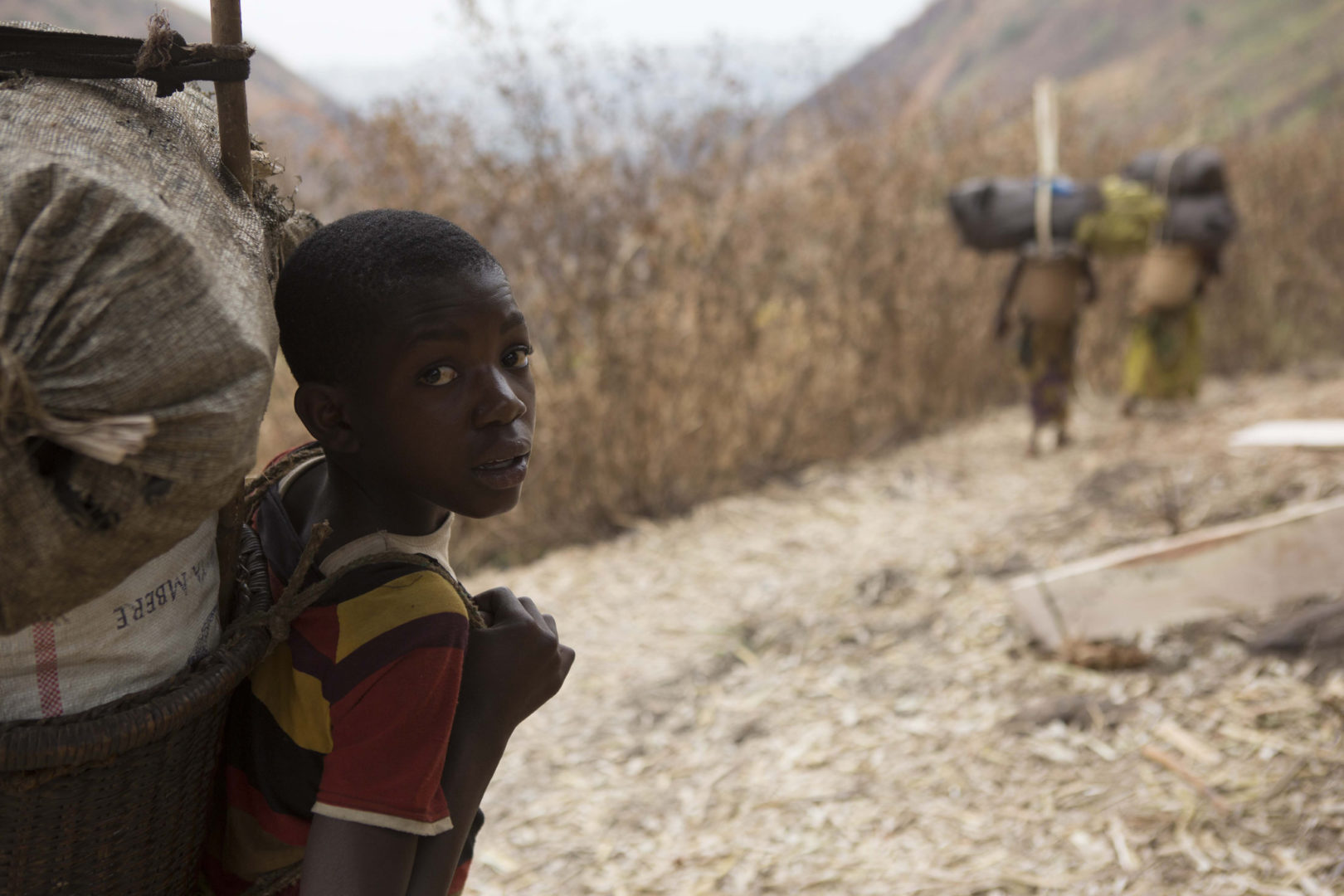 When the country's stability is threatened, unity becomes urgent.
There are many urgent needs in DRC. Conflict has only further intensified problems due to deforestation, malnutrition, chronic hunger, as well as poverty. Alongside all these urgent needs, unity is especially important right now.
When a group of people find themselves connected through relationship, it serves as a barrier to conflict. For residents of a rural village in a country where conflict is prominent, a sense of unity between neighbors can help create a safeguard against the effects that conflict has on the country as a whole.
Promoting unity isn't just a process of telling people to get along. It's an active process. Researcher Marvin Nil Ankrah says that it needs to be holistic. In his book Conflict Resolution in Africa, he explains that all sectors need to be involved because peace and conflict are related to all areas of life.
Plant With Purpose's DRC staff aims to work with communities holistically. Unity happens when members of different tribes can come together to protect their environmental health, to help each other start small businesses, or to connect their daily practices to their spiritual lives.
Plant With Purpose's work helps bring communities and tribes together.
One participant in Plant With Purpose's program in DRC understands the importance of unity firsthand. Years ago, an armed group conscripted Kamuno into life as a child soldier. As a result, he now hopes that his own children will enjoy a better and safer childhood than he experienced.
Unity is crucial for that dream to become a reality.
"When Plant With Purpose came to our village," he tells, "they tried to unite all tribes."
Kamuno participated in a savings group, where alongside members from different backgrounds and histories, he was able to participate in microfinance activities. These activities soon created new economic opportunities for the community.
"They also showed us how to get along," he further explains. "Even with the government."
Because Plant With Purpose's approach addresses spiritual needs alongside physical ones, participants grew in their understanding of how to foster healthy relationships.
Kamuno's experience is encouraging. While this may be a tumultuous time for the Democratic Republic of the Congo, there are also stories of unity and hope being created. Our hope is that these stories can overwhelm the headlines of fear and anger.
In DRC, efforts to promote unity must happen as quickly and boldly as those that stir up conflict. Our team in South Kivu is already ready to do their part.
Currently, Plant With Purpose is preparing to begin work in the Kambekulu Watershed. The villages of Kambekulu are extremely vulnerable to many of the effects of conflict. We ask that you consider joining us as a Purpose Partner to help support efforts to build unity in places like South Kivu through holistic development.
First of all, pray. In conclusion, you can help!