Jah Cho's smile is contagious
If you catch Jah Cho among his neighbors in Northern Thailand, you won't have to wait very long before he offers up some jokes. His many stories, told in his Lahu dialect, are always accompanied with a big smile and belly laugh. Jah Cho is a happy soul, and he spreads joy throughout his community of Huay Lu Luang.
Hand-in-hand with his sense of joy is also his wealth of wisdom. As one of the more senior men in his village, Jah Cho is regarded with a strong sense of respect. People listen intently to what he has to say, and for good reason. His words are often a combination of encouragement and advice that comes from years of experience.
Many might be surprised by how Jah Cho's joy comes in spite of a history full of uncertainty and interruption. Those experiences, however, provided him with so much wisdom that he enthusiastically wishes to pass on to the next generation.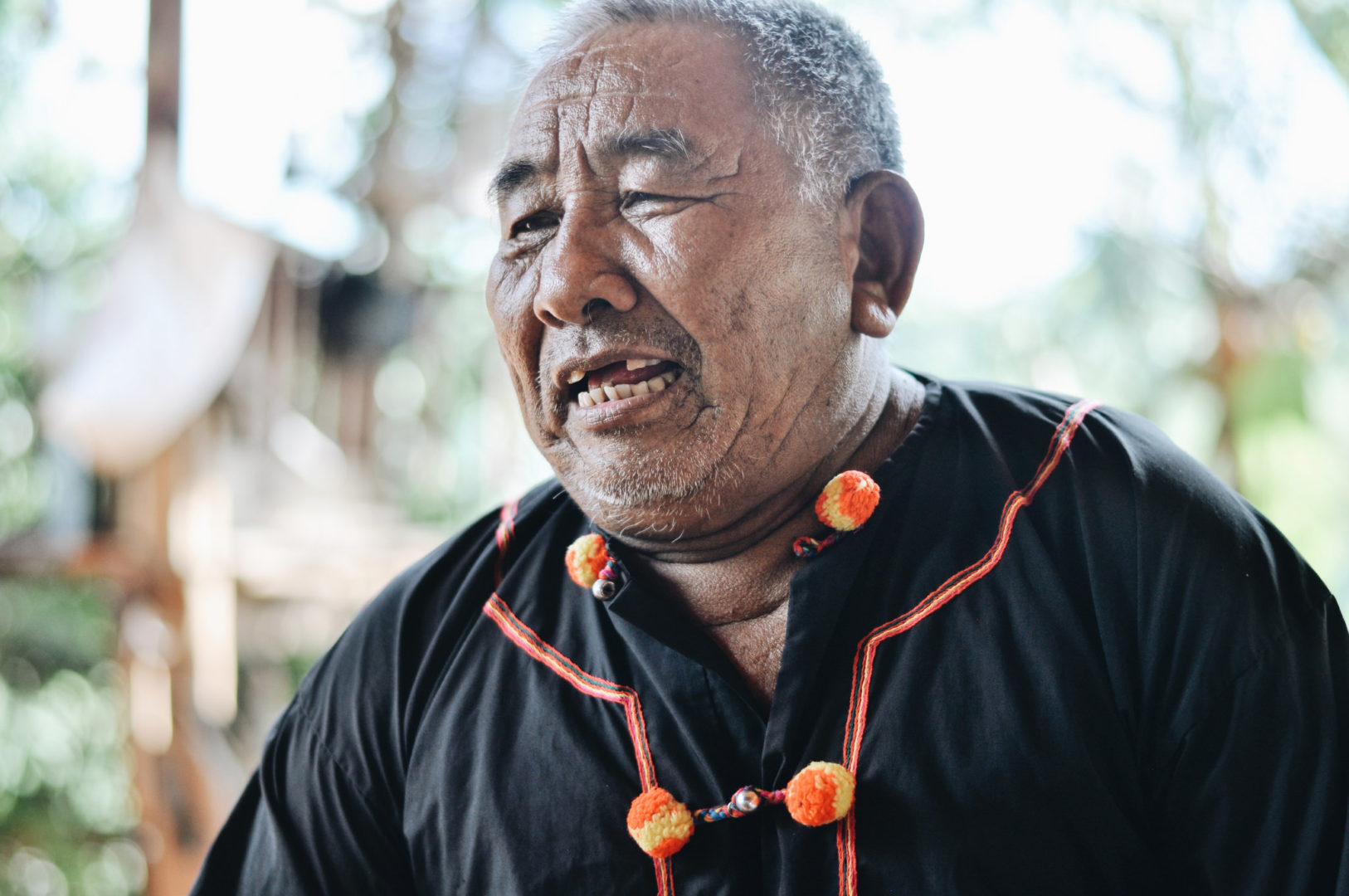 Jah Cho's life in Huay Lu didn't come easy
Jah Cho isn't originally from Huay Lu Luang. He isn't even from Thailand. Jah Cho was born in China, in a village that he has almost no recollection of. "I left my home village when I was still very young," he explained.
He lived elsewhere in China until he turned fifteen, when he was again forced to move. This time it was a famine that sent him and his parents into Myanmar. "We were very poor," he explained. "We lived there in a place called Namisoh. I got married there, in a place called Namisoh. Even though we moved there, we faced challenges like conflict, famine, and health issues with my parents.
Decades of conflict and persecution pushed many Southeast Asian hilltribes, like the Lahu group, across the border into Thailand. Jah Cho's was among them. "My family started to move into Thailand," he told us. "My parents passed away. I now have one son living with me in this village. My other children and grandchildren live in Bangkok, Chiang Mai, and other cities."
Sustainability is about what we leave behind
At the time that Jah Cho arrived in Huay Lu, there were only forty families in the village. As refugees, they did not have citizenship or the rights to do things like own land. Many of them relied on the forest for food and income and had to prove to the local government that they could manage the forest well. Doing so would lead to greater access and opportunity.
It was all worth it for Jah Cho. He believes that sustainability is key to being able to pass on a better life to his children and their children.
"When we talk about sustainability, we need to talk about the past. If we don't understand the past, we can't look at the future. Sustainability means I will pass on land, farmland, and cattle, but also knowledge on to my children"
To Jah Cho, sustainability is more than what we do with what accumulate- its about what we will pass on to those who come after us.
Jah Cho has taken on a leadership role in his local community. Plant With Purpose aims to invest in local leaders like Jah Cho to create a better future for the hilltribes in Thailand and beyond. To support local leaders for $22 a month, sign up to become a Purpose Partner!