Empowerment often takes the form of learning
When it comes to community development, you can give away food. You can give clothing. You can give scholarships, or water, or trees. These are all things that are all deeply needed in many parts of the world, and there are many times when giving directly to address these needs is necessary and appropriate.
But, if you want to eliminate the chronic shortage of these things, then you should give knowledge.
Knowledge puts the tools to create change in a community's hands. When a village believes that they have the means to grow their own food, send their kids to school, and provide for their own families, they thrive both physically and spiritually.
This is especially true in places where needs are greatest. In Burundi, for example, instability and environmental issues keep the country among the lowest ranked for food security.
And, in remote villages across Burundi and all around the world, we see community members empowered through knowledge.
New knowledge has helped transform things in Kaganda's community
The community of Kiremba was like many other villages in Burundi- people struggled to feed their families.
Now, Plant With Purpose partnerships are transforming lives. "With the help of Plant With Purpose we hope that gradually we can achieve this dream of developing our agricultural activities to meet our food needs and at the same time give us income," said Kaganda, a community member.
When Kaganda joined Plant With Purpose, he received training in sustainable agriculture. The knowledge he learned helped him solve environmental problems and heal his land. That resulted in better food production and security. This transformation has also made an impact at a community wide level.
He reports that over 4,500 agroforestry and fruit trees have been planted since Kiremba partnered with Plant With Purpose, and he's planted 50 trees on his own land. Plant With Purpose helped Kiremba farmers access high quality banana and potato seeds. 
Kaganda continues to learn sustainable farming techniques alongside members of his community. At Farmer Field Schools throughout Kiremba, neighboring farmers share their knowledge and techniques with each other. Everyone benefits, as the sustainable agriculture helps restore the environment of the village as a whole.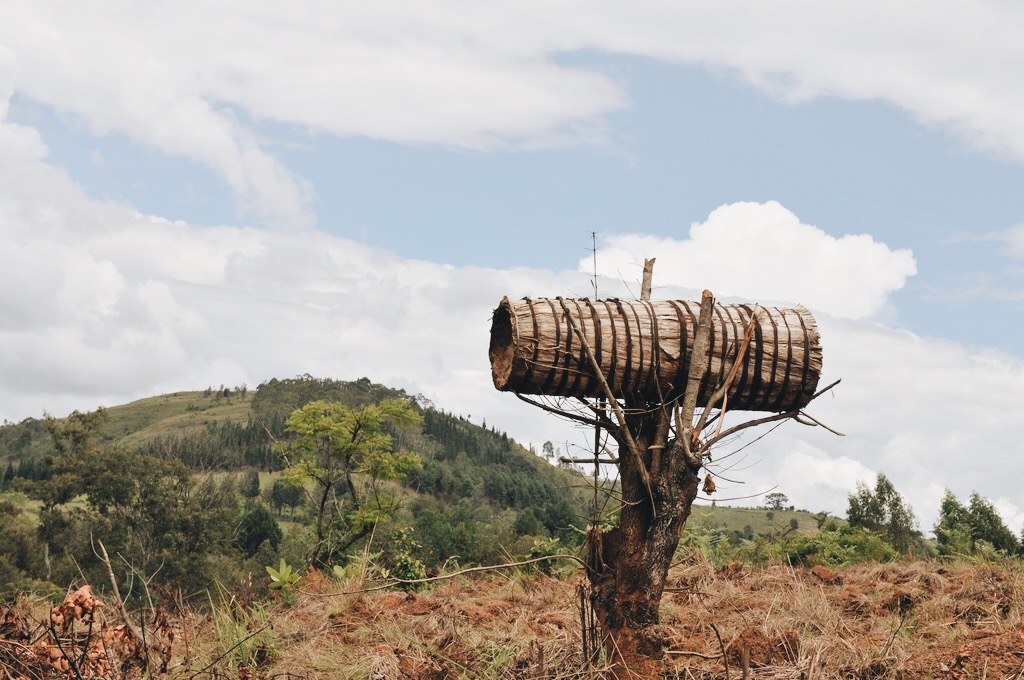 He now seeks to spread helpful knowledge to others
Having seen what sustainable agriculture knowledge can do, Kaganda hopes more and more of his neighbors can participate in activities like Farmer Field Schools.
Kaganda also looks forward to equipping his son through knowledge. The surplus potatoes he grew allowed him to pay for his son's school fees at Great Lakes University Kiremba
"Besides this," Kaganda says, "Plant With Purpose provided trainings and now we realize that we cannot separate the environment and any aspect of life like spiritual growth, farming, economics, as well as social issues."
"Since I was trained by Plant With Purpose I see things more clearly, like the link between spirituality and the environment, and our role as men of God in environmental preservation and the development of our communities."
Seeds, trees, and education all mean that the farming families of Kiremba can experience greater food and financial security. And with this security they can now start dreaming about a better future for their children and their community. 
Plant With Purpose exists to help you support farmers like Kaganda be the solution to our planet's ecological problems. Through focusing on the spiritual roots of environmental challenges, we see transformation take place at every level. Want to partner up? Sign up to become a Purpose Partner here!