Jul. 30, 2020
We have exciting news to share with you this week!
We are expanding our work to impact nearly 95,000 more people in the Democratic Republic of Congo (DRC) by launching operations in five additional watershed areas.
Some of you may be familiar with the story of our work in the DRC. When we started working in the country, we started in the Kakumba watershed. We compared our results there to a neighboring watershed, Kambekulu, which was similar in most ways, in order to better track the impact of our work.
In just two years, we found participants cut their poverty scores by 68%. Nonparticipants in the area saw their poverty levels drop by 44%, meaning that our environmental efforts were helping even more families benefit. Kakumba saw more girls enrolled in school, families more engaged in helping each other, and 30x the amount of savings in Kambekulu.
We've since started working in Kambekulu and are seeing promising results as well. Nevertheless, the needs in DRC are still significant. 43% of children face malnourishment, approximately 80% of the country lives in extreme poverty, and the Notre Dame Global Adaptation Initiative named it the fifth most climate vulnerable country.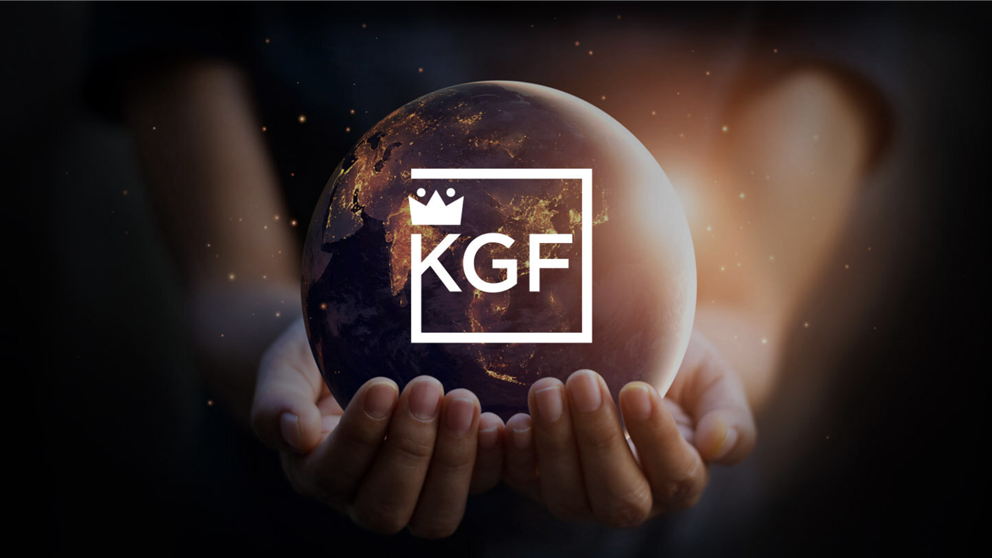 That's why we're ready to take our work much further.
Thanks to a generous grant from the Kingdom Giving Fund, Plant With Purpose will be able to launch projects in five additional watersheds, and build the fundraising infrastructure to sustain programming in seven watersheds and to add an additional four in 2024.
What does this mean?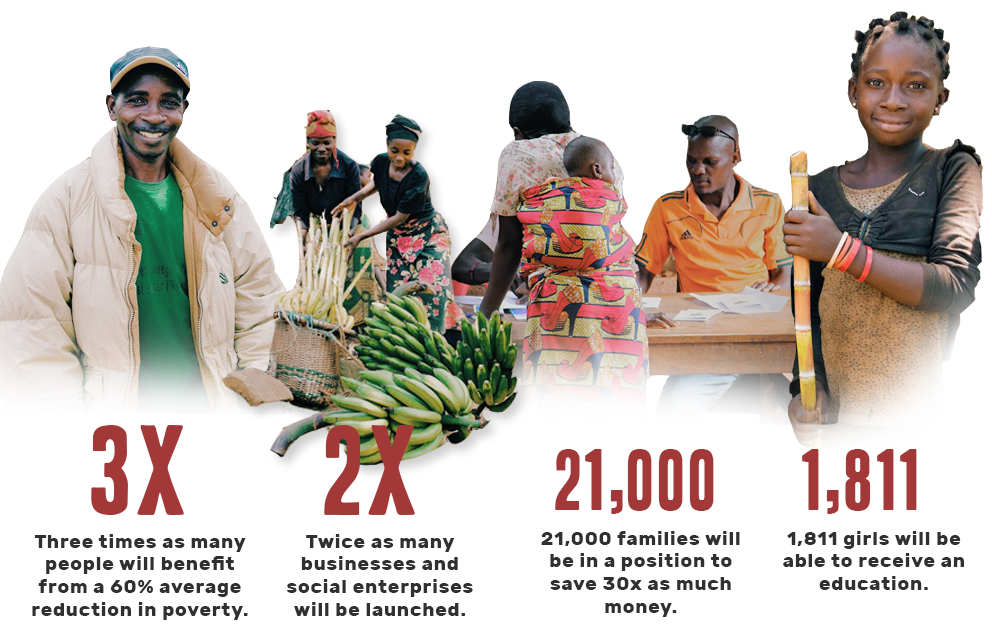 We are extremely thankful for the support from the Kingdom Giving Fund!
The Kingdom Giving Fund is an alliance of high-capacity, generous families who invest supplemental giving dollars into high-impact, Christ-centered projects. Their investment into initiatives that follow Jesus' example of alleviating human suffering amplifies efforts that help humans flourish.
Their selective process for establishing a partnership incorporates nonprofit analytics from Excellence in Giving (a best-in-class philanthropic advisory firm) to evaluate the impact potential of their programs. Plant With Purpose received strong marks for our strategy, leadership, impact, and finances.
Highlights include:
National Leadership - Plant With Purpose's 250 field staff are nationals located in Latin America, Africa, and Asia. National Plant With Purpose leaders understand the local context, which helps build trust, avoid miscommunications with stakeholders, and navigate the unique logistical, religious, and cultural challenges.
Long Term Economic Impact - Plant With Purpose partners experienced a 63% reduction in poverty, improving their quality of life by nearly 2/3. Savings groups helped clients save 2.1 months of expenses, which helps the economically vulnerable better handle uneven cash flow.
Creation Care - Plant With Purpose seeks to eradicate rural poverty by addressing rural poverty's root cause: land degradation. By training people to incorporate trees in their farming techniques, Plant With Purpose farmers achieved 44% better crop yields and are financially incentivized to keep the trees and continue caring for their environment.
Cost Efficiency - At 81%, Plant With Purpose commits a larger portion of its expenses to programs than two-thirds of nonprofits in the database.
We are honored by the high marks given by the Excellence In Giving evaluation and are inspired by their high standards for excellence in the industry. Our team has poured significant time and attention towards monitoring and evaluation in order to ensure that our work is truly effective in fulfilling our mission.