Just a couple years ago, Plant With Purpose was able to expand its work in the Democratic Republic of Congo (DRC) from two watersheds to seven. In these newer watersheds, much of our work is still in its early stages, but participants are already experiencing the benefit of our partners' efforts seeing spiritual and economic progress in the DRC.
An especially exciting thing we see across these different watersheds are partnerships taking shape. From partnerships with local churches to schools and students, these collaborative successes not only help restore the surrounding ecosystem, but they are also restoring the fabric of unity and cohesion across communities. These efforts have resulted in small businesses flourishing and even peace-building initiatives, signaling true sustainable spiritual and economic progress in the DRC.
Here's a look at a few of the stories from our watersheds in the DRC that have us especially excited.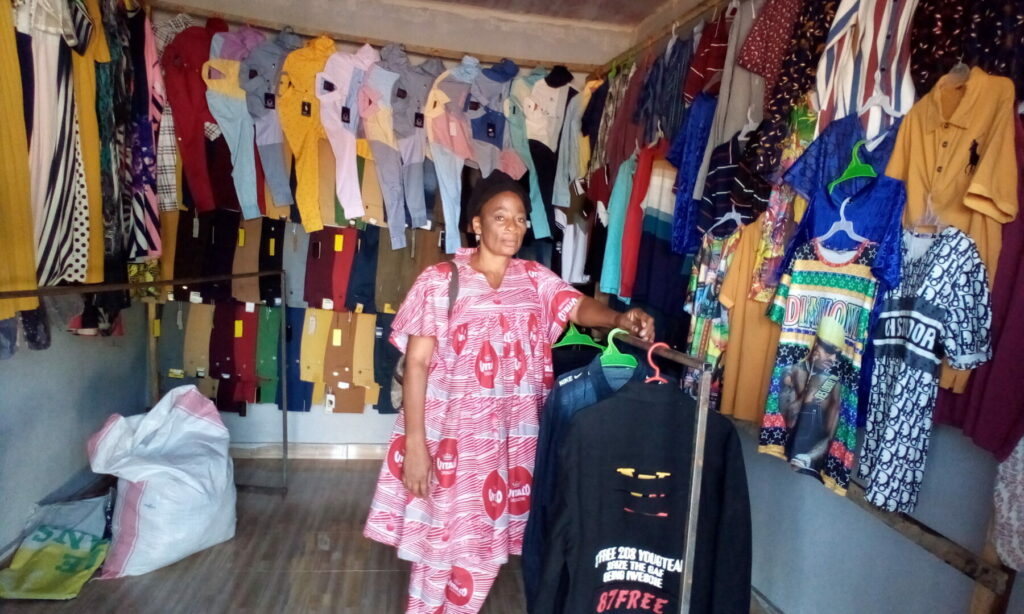 KILIBA
Mom Sifa Tumaini, mother to six, joined a Purpose Group in the Kiliba watershed in 2021. She shares her story about how Plant With Purpose's groups instilled in her the agency to change her and her family's lives. Prior to her involvement with Plant With Purpose, she was a small trader, selling different articles of clothing and various items. She recounts that she had little capital.
After joining her Purpose Group, however, she was able to take out a loan to invest in her business. Since then, she has been able to sustainably grow her business, opening up a store front and cultivating lasting change in her family's life.
"I am currently successful in my business, selling clothes in a comfortable place (store front). Moreover, I manage to pay school fees for my children and buy food for my family. I became financially independent. I thank Plant With Purpose for supporting village households in entrepreneurship and social cohesion through village savings and credit associations. My husband and I live in peace since I have begun providing support for my family"
Not far from Sifa Tumaini is the Kiliba Methodist Church, which also began a partnership with Plant With Purpose recently, cementing spiritual and economic progress in the DRC.
The Kiliba Methodist Church is one of the churches that have benefited from the training activities about how to serve God as a church community. Therefore, the church members have mobilized to help their needy brothers and sisters in Christ and the widows of the church in Kiliba Watershed. Seven women, including three widows, received clothes from the church. This act of helping others is a result of the training about the theology of work module. This is the first time the church has initiated such support and assistance for the vulnerable. We are deeply grateful for the actions of Plant With Purpose in the Kiliba watershed, especially in the spiritual renewal of partner churches.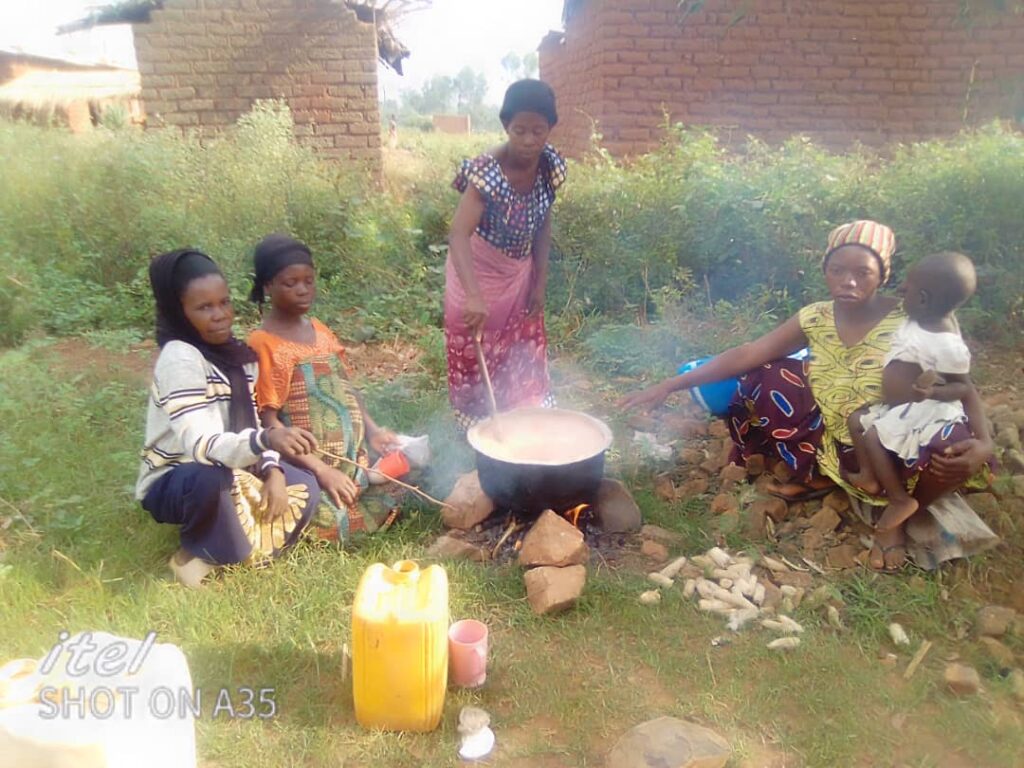 LUVUBU
Another church also benefitted from training provided by Plant With Purpose in the Luvubu watershed.
Imani Bora, senior pastor and local leader, shares how his church was able to practice the teaching received from spiritual renewal training through Plant With Purpose. After a module called "A church that pleases God", members in the church were moved towards action. They recognized a need within their community. Within the church, there are around fifty children who are orphaned, living with host families. These children are extremely vulnerable, and the majority experience malnutrition. To love God through loving those marginalized within their community, the church of Meteme in Luvubu started a food program, in order to provide these children with consistent meals. "We sincerely thank Plant With Purpose, for a leadership training that our religious leaders have benefitted from, aiding in the development and governance of our churches," shares Pastor Imani.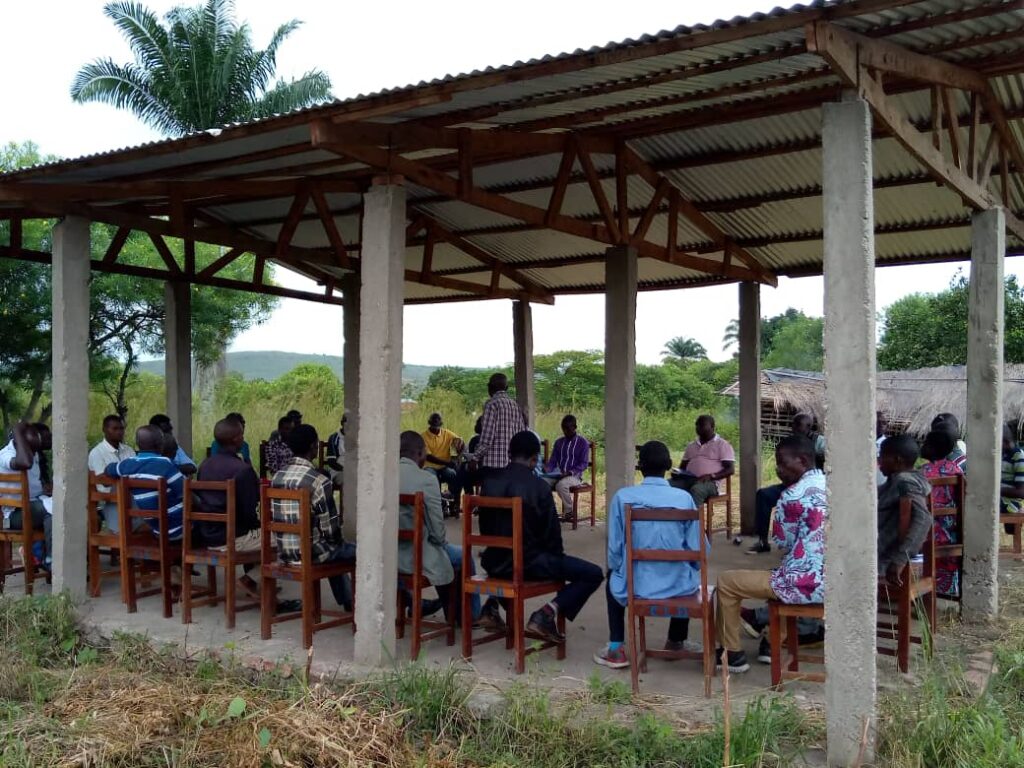 LUBERIZI
Finally, in Luberizi, we've recently heard updates from both church and school partners.
Pastor Sadiki is responsible for the local church of Ebenem in the Luberizi watershed, a partner church of Plant With Purpose.
At the end of the teachings on "the Theology of Work," church leaders and members of Ebenem were inspired to start a mini rice-growing project.
After the sale of the harvest, the church bought two pregnant pigs which gave birth to 6 piglets among them two are already sold in order to cover some expenses of the church. And currently the two sows have given birth to another 11 piglets, which makes a total of 17 pigs in the credit of the church. Sadiki wants to develop pig farming for a better future for his church.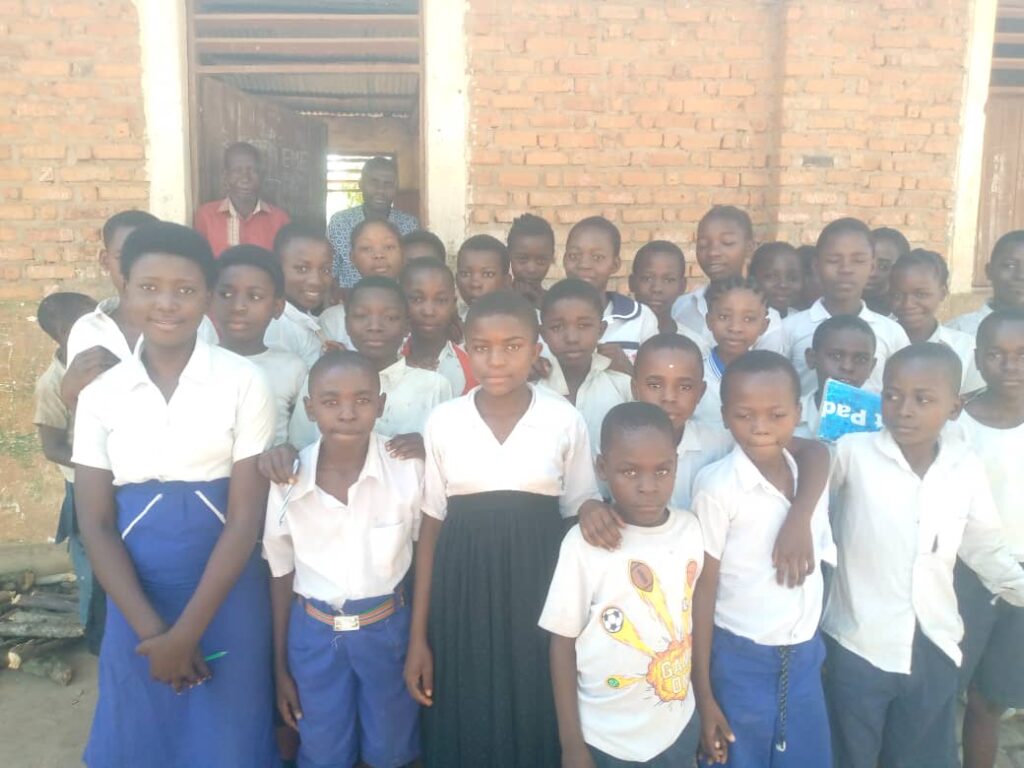 The Mukana Primary School in the Lubirizi watershed is one of the partner schools of Plant With Purpose that have benefited from training and peacebuilding activities between communities.
On this occasion, students from different classes formed a peace club responsible for raising awareness on social cohesion, peaceful cohabitation, and preaching peace between communities within their respective schools.