If you have a hard time keeping track of the environmentally-related holidays in the springtime, you aren't alone. March brings World Water Day and the International Day of Forests. In April, Earth Day has grown into Earth Week, and Arbor Day follows shortly after.
Add this to the fact that it's springtime and many people around the world who live agriculture-based lives are busily engaged in the planting season. Meanwhile, the Christian church calendar turns its attention toward Lent and Easter—the story of Resurrection and new life retold by natural cycles of regeneration.
Amidst all the excitement, it can be difficult to keep track of what makes each of these celebrations unique and important. Arbor Day comes toward the end of this string of celebrations, but what is the purpose of Arbor Day anyway?
The most simple explanation is this: Arbor Day celebrates the importance and value of trees in our lives.
This is something completely in line with Plant With Purpose's mission. Trees promote clean air and water, protect biodiversity, enrich the soil where people grow food, and sequester much of the world's carbon from the atmosphere. It isn't an exaggeration to say that trees are vital for life.
Highlighting the importance of trees can mobilize people to take action to stop deforestation. Around 46% of the world's forests are already destroyed and around 1.6 billion people relied on these forests directly for their livelihood.
Plant With Purpose is proud to have equipped farmers to plant over 40 million trees in some of the countries where they are needed most and appreciates days like Arbor Day that help us remember why trees matter.
How did Arbor Day begin?
Many cultures around the world have had days designated to celebrate trees and planting. The Jewish holiday of Tu Bishat is typically observed in late January or February, and would traditionally be celebrated by people exchanging the dried products of fruit trees like raisins, figs, or dates.
The modern iteration of Arbor Day was started in Nebraska by Julius Sterling Morton, a journalist and eventual U.S. Secretary of Agriculture for President Grover Cleveland. His proposal of a day to excite people around planting trees was proclaimed by Nebraska Governor Robert W. Furnas, and the first observation was held on April 22, 1872. On that first day, Nebraskans planted over one million trees.
The success of this effort quickly caught the attention of several newspapers. Within a few years, schools became the main promoters of Arbor Day, which was named an official state holiday of Nebraska by 1885. Just a few decades later, every state of the United States observed Arbor Day. One of its most enthusiastic supporters was Birdsey Northrop, an agriculturalist and U.S. ambassador. During several of his trips abroad, he introduced the concept of Arbor Day to Japan, Australia, Turkey, and Germany, igniting the holiday's global spread.
By the 1970s, Arbor Day had been celebrated in the United States for a century. However, it did not become established as a nationwide holiday until 1970, as part of President Richard Nixon's push to establish the Environmental Protection Agency and further the Clean Air Act and Endangered Species Act.
Why is Arbor Day important?
In the simplest terms, Arbor Day is significant because trees are significant.
Trees provide clean air and water and protect healthy soil. Trees support biodiversity, good health, and counter climate change by absorbing carbon. Trees also promote financial security, as forestry provides a wide range of jobs from researchers to arborists. Many trees provide fruits, nuts, berries, and leaves for food and raw materials to build homes and other structures.
Trees are vital for all forms of life on our planet.
Beyond the role trees play in the survival of humans, animals, and other living things, trees also provide incredible spiritual and aesthetic enrichment. Trees exist in complex networks, and their interaction with each other and with other living members of their ecosystems can remind us of our connection to one another and how to live generously.
While Arbor Day is not a new holiday, it is perhaps as relevant as ever. Today, deforestation has made a severe, harmful impact on the environment. 80,000 acres of forests are removed from the Earth each year, through various forms of deforestation, including fires, clear-cutting for ranches, logging, and climate-related degradation. In places that have been severely deforested, farmers face uncertainty around food cultivation, and at a global level, these cleared forests release their carbon dioxide into the atmosphere as a greenhouse gas.
Emphasizing the importance of trees and promoting education about trees and their role in our lives can help foster a greater sense of appreciation for them. This can inspire us to take action against deforestation and climate change.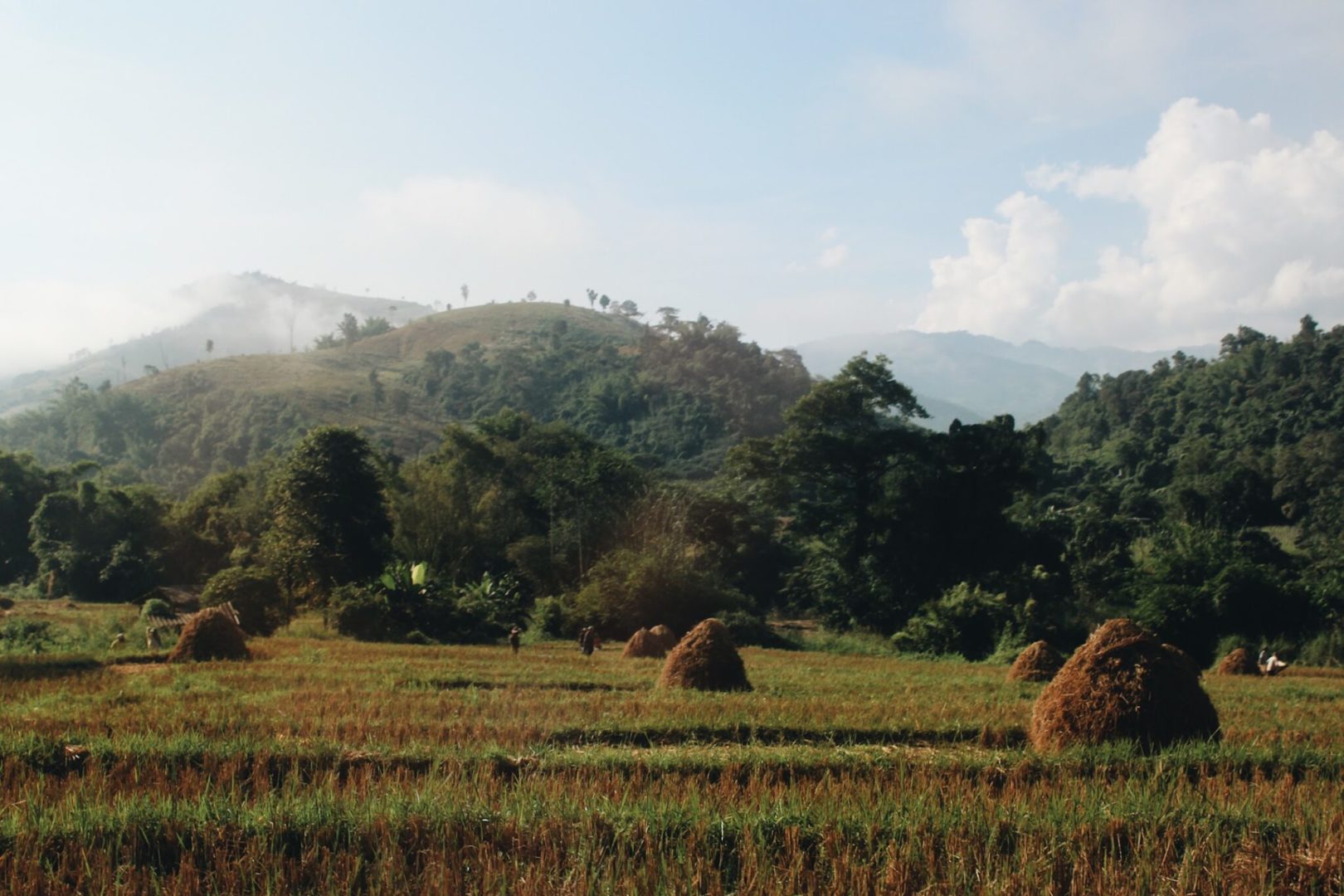 How is it different from Earth Day?
Arbor Day and Earth Day are separate holidays on different days dates, with different origins. Arbor Day goes back to 1872, whereas Earth Day began in 1970. 
Earth Day focuses on appreciation, protection, and celebration of the entire planet and all of its ecosystems. While this includes trees and forests, it also encompasses a broad number of other areas, including animal wildlife, oceans, soil, and innovations that can help us live more harmoniously with the planet.
Arbor Day's focus is more directed toward trees, forests, and tree-related subjects like agroforestry and biodiversity.
While these days are distinct, they both occur at similar points of the year. They also contain a great deal of overlap, as trees are a part of the environment and are essential to the planet's vital functions. They are ultimately connected, because trees rely on a healthy planet and well-functioning ecosystems to thrive. Likewise, trees are a major component of the global ecosystem, and life on our planet as we know it would be impossible without the role that trees play.
Who is the Arbor Day Foundation?
The Arbor Day Foundation exists to inspire people to plant, nurture, and celebrate trees. They were founded in honor of the 100th anniversary of the first Arbor Day in 1972. They work to activate and support tree planting efforts throughout the world, in neighborhoods, cities, forests, and farms. Increasingly, they are focused on the role trees can play during a climate crisis, as they protect against poverty, hunger, and diminishing air or water quality.
Several initiatives help the Arbor Day Foundation further their mission. These include individuals and businesses offsetting their carbon footprint through tree planting, promoting urban forestry in cities through their Tree City USA program, and establishing partnerships with schools and organizations.
The Arbor Day Foundation also promotes robust education programs. The foundation's website boasts various tools including guides on how to plant and care for trees, and helpful resources to help people better identify trees they encounter.
Plant With Purpose is a proud nonprofit partner of the Arbor Day Foundation, and we serve as an on-the-ground partner that helps them plant trees in countries like Haiti and Thailand. In Thailand, trees accomplish everything from controlling floods that threaten the area to providing local communities with food. "My family has enough food now," explains Mrs. Eair in the community of Huay Pong. "I have developed my knowledge of fruit tree planting and share that knowledge with family and neighbors." We value our partnership with the Arbor Day Foundation as they expand their global reach.
What are ways I can celebrate Arbor Day?
The Arbor Day Foundation offers several suggestions for different ways tree enthusiasts can celebrate Arbor Day. These include:
+ Hosting a friendly competition within your community to search for the largest tree or the oldest tree in the area.
+ Holding an Arbor Day ceremony to honor those who have accomplished or advocated for actions that have enhanced or protected your local environment. You could perhaps even plant trees in that person's honor.
+ Reading a book about trees can be a great way to enhance your appreciation for our planet's various tree species. A few possibilities may include The Hidden Life of Trees by Peter Wohlleben, Reforesting Faith by Matthew Sleeth, or Around the World in 80 Trees by Jonathan Drori.
+ Participating in (or hosting) a tree trivia contest.
+ Going on a tree identification hike. This can be on a hiking trail or along community streets with lots of trees.
+ Volunteering with a local farm or tree planting organization to see if you can participate in planting trees.
Of course, as a tree planting organization, we'd also love to invite you to celebrate by planting trees through our programs! We work with communities across eight different countries from Mexico to Tanzania to Burundi, and the trees planted in these areas help to fight poverty and climate change while establishing better opportunities for families and food security. 
The cost of planting a tree in one of our partnering communities is just $1. And for the month of April, every dollar you donate toward trees will be matched, allowing you to plant two for the price of one. To plant trees, just follow this link!