While having country-based leadership in all of our programs is important, we take it a step further and the advantage of local leadership is undeniable.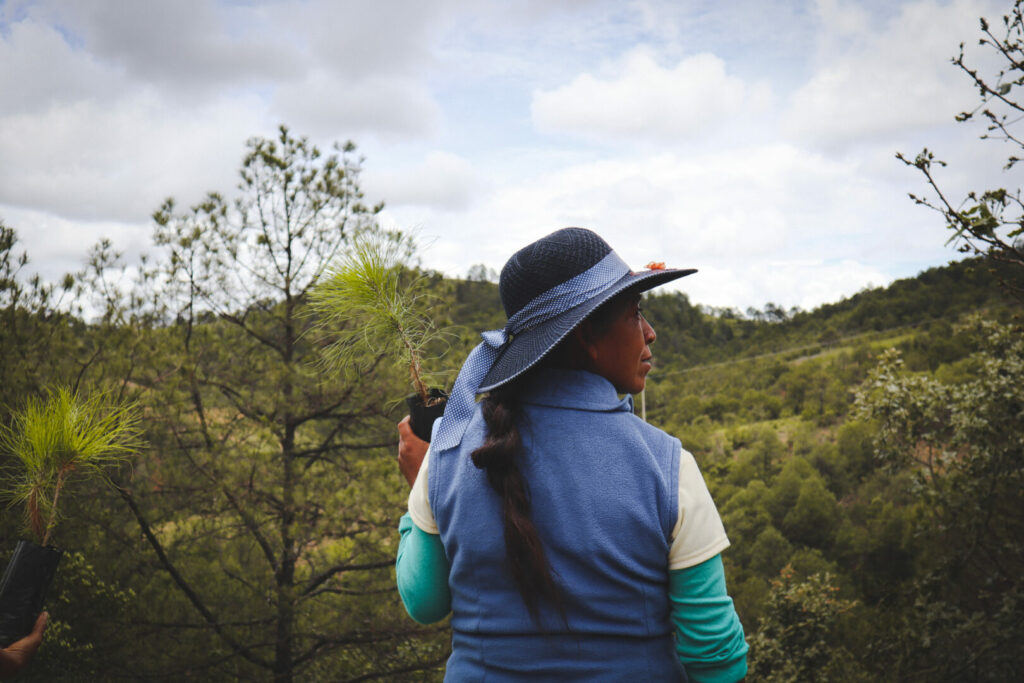 The importance of having local ownership over our mission and program activities has been emphasized at Plant With Purpose from the very beginning. Back in 1984, Plant With Purpose was actually established as two organizations: Floresta and Floresta Incorporada. The latter was a completely independent organization led by our partners in the Dominican Republic. While our partners were autonomous, our efforts were in sync. This approach of "independent-but-interdependent" has remained throughout our expansion around the globe.
Today, Plant With Purpose is a shared mission among ten organizations: nine program countries plus operations/development in the United States. As we continue to grow, the advantage of local leadership is undeniable.
One could correctly assert that local leadership is how international development and environmental restoration is supposed to take place. There are ethical reasons why this should be normalized. So many of the ethical missteps nonprofit organizations have made were the result of overconfident outsiders arriving in an exploited community with big ambitions but little interest in learning from the experiences of locals. People have the right to determine the future of their own community, so we believe local leadership should be the default.
Supporting the ethical case for local leadership is what we do based on decades of making it a priority: local leadership is simply better. Working with locals as partners, not projects, has made our efforts more effective. Participating communities have been more receptive to our program as a result and ultimately take ownership of their community's success. One of the biggest shifts we see in our work is more people saying that their community has the ability to work together to solve problems. This stands in contrast to initiatives where, whether intentionally or unintentionally, people learn to expect change to come from a source outside the community.
But what does it actually look like to invest in local leadership? Is it simply establishing independent local organizations, or is there something more to it? For Plant With Purpose, the investment in local leadership runs across every level of operation. Our model of leadership is hyperlocal.
Let's explore what that means, level-by-level:
Country-Based Staff
In every country where Plant With Purpose works, you'll find a team composed entirely of people from that country. Our Haiti program is led by Haitians, our Ethiopia program is led by Ethiopians, and so on. Even in places where national and ethnic identity can be complicated, like Northern Thailand, our country staff is made up of people whose backgrounds reflect the diversity of the communities that we partner with.
Having this nationally-based leadership is important. Our in-country partners have a thorough and nuanced understanding of the daily concerns of people in their country. They are able to establish mutually beneficial relationships with governments, municipalities, and rural communities. During times of crisis, they can be immediately responsive. Perhaps the clearest example of this was during 2020 as the COVID-19 pandemic halted all international travel. We were still able to collaborate with all of our international partners remotely as in-country leaders determined how to pivot and adapt our program to continue safely amidst the new challenges and limitations. The result? International programs exceeded annual goals for each year during the pandemic shutdown.
It's also important to note that the relationship between the leaders of our country programs is not one that stratifies one organization over the other. It is also not a vehicle where plans and ideas flow in a top-down manner. International partners introduce and promote their ideas. When it is appropriate, this may turn into something embraced by our organization as a whole and adapted to work in the unique context of each country.
For example, the integration of our now ubiquitous savings-and-loan activities into Purpose Groups began after our Tanzanian leadership saw the impact of these activities in their programs and shared the results across our coalition. Our partners in Mexico have further developed identity workshops that help all of our programs deepen their spiritual renewal efforts. Ongoing field visits between our partners allow directors to learn from each other. We've had Haitian leaders visit Tanzania and Burundian leaders visit Thailand, then return to their countries with new ideas and solutions.
Community-Based Leadership
While having country-based leadership in all of our programs is important, we take it a step further. Plant With Purpose works in rural communities, often in locations that are remote and difficult to access. It's typical to see a different way of life in a rural setting than you would find in a more populated center, and it's important that localizing our efforts accounts for this as well.
Plant With Purpose believes that true restoration happens in the context of relationships rather than transactions, and this is why the role of the village agent is extremely valuable. A village agent, sometimes called a facilitator, acts as a relationship builder between our global staff and the communities where our program is based. A village agent is typically from the community and is usually an alumni of our program.
These agents allow our program to gain momentum in villages and rural areas. They can speak most directly to the concerns of a community, as Esperanza was able to do in Mexico:
"There were thirty-eight families around here, and I visited all of them to invite them to join our Purpose Group," she said. "We've been used to different programs and organizations coming in with big promises, so people were skeptical, asking if it would actually benefit them. I told them that the organization I met, Plant With Purpose, was supporting many other families, helping them solve problems like water contamination. So they agreed to participate with the organization."
The trusted voice of village agents also helps ensure good communication between our global staff and the communities where we work. They are receptive to the concerns and uncertainties of community members, and adept at finding solutions. They also facilitate the collection of data and community surveys, important activities that ensure our work is successful.
Leadership in Purpose Groups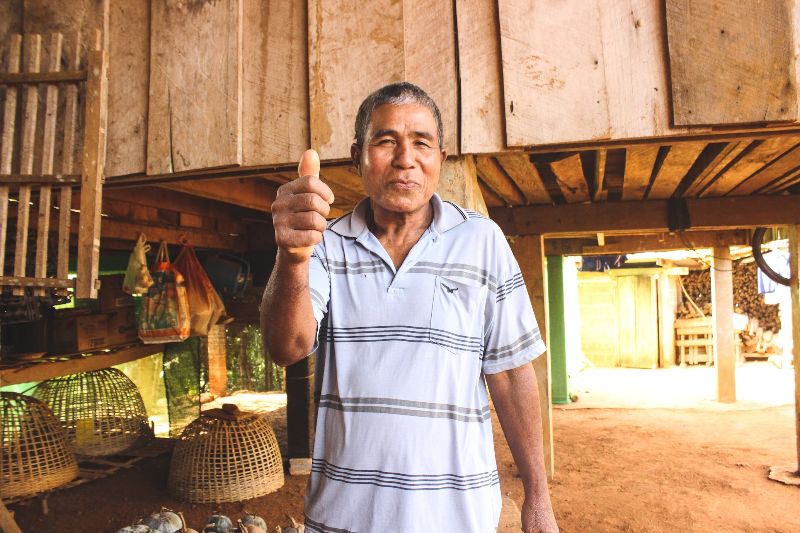 Localizing leadership in Plant With Purpose's program goes deeper still. Once Purpose Groups are established, each group raises up their own leadership.
Each group develops its own bylaws and procedures, so the structure of a Purpose Group can vary. Often, you will find positions like group president, secretary, or savings box keeper(s). These roles typically rotate based on savings-group cycles, allowing many members to experience leadership.
For many participants, this marks a milestone where one can see their transformation from living in despair to becoming an agent of change. This also represents true community ownership over the process of restoration. Moises in Mexico explains, "I am a leader in my community and our savings group box holder. I have participated in a number of community trainings as well."
Savings group leaders are frequently women. Teenage students are also invited into leadership roles, as are members from other disadvantaged backgrounds. For many, it is the first opportunity to truly express their talent and leadership ability. The success of a group and the transformation of a community is a true testament to their potential.
Plant With Purpose's hyper-local model of leadership is a sophisticated one, but it was developed over decades spent witnessing the transformative power of what happens when you put locals in charge of their own change. We have no desire to keep the "secret" of our success a secret. Great things happen when you let the locals lead.